Another plaintiff has filed a Takata airbag lawsuit in Florida. Like other plaintiffs involved in this litigation, he claims that he suffered from serious injuries when his airbag failed to deploy properly, and instead exploded and sent metal shrapnel into the interior of his vehicle.
So far, faulty Takata airbags have been linked to at least 16 deaths worldwide and over 100 injuries.
Plaintiff States He Received No Recall Notice Until After the Accident
The case was filed on January 12, 2017, in the U.S. District Court for the Southern District of Florida. The plaintiff brings claims against Takata Corp., as well as against Honda Motor Co. According to his complaint, he states that on March 13, 2015, he was driving his 2002 Honda Accord when he got into an accident. When the car crashed, the airbag ruptured, sending shrapnel into the vehicle. The plaintiff suffered from several lacerations to his neck.
These types of injuries, which have also been recorded in other related incidents, are often said to resemble gun and knife wounds. In 2013, for example, another individual was driving his 2002 Acura TL in California when he accidentally struck a wall. The collision was described as minor, but the Takata airbag exploded. The rupture blasted small pieces of metal and plastic straight at the driver's face. He did not survive the injuries.
Another Florida driver suffered a similar fate when her Takata airbag exploded. Police investigating her death were initially certain that she had been stabbed with a knife. They were actually looking for an attacker before they discovered that it was the airbag that caused the injuries.
Honda has been sending out recall notices on their vehicles for years, but the plaintiff in this recent Florida case states that he received no recall notice until the month after the accident.
Takata Agrees to $1 Billion Settlement
Takata has reached settlement agreements in other similar cases. In 2015, for instance, they reached a settlement with a Florida woman who had filed a defective Takata airbag lawsuit after suffering serious injuries in a 2014 crash. She was driving her 2001 Honda Civic when she got into an accident. The airbag deployed with excessive force, leaving her a quadriplegic.
A number of other Takata lawsuits are still pending in the Takata consolidated litigation in Florida. Meanwhile, the company has pleaded guilty to criminal misconduct and agreed to a $1 billion settlement with the U.S. Department of Justice. A total of $125 million of that sum will go toward victim compensation, in a new settlement fund planned for the coming months. Individual plaintiffs can still file personal injury lawsuits against the company.
In late 2015, the National Highway Traffic Safety Administration (NHTSA) also fined the company $70 million for failing to address the issue in a more timely manner. They set up a series of deadlines for the company to meet in repairing and replacing faulty airbags. If these deadlines aren't met, the company will have to pay more fines.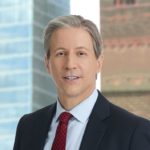 Exclusively focused on representing plaintiffs, especially in mass tort litigation, Eric Chaffin prides himself on providing unsurpassed professional legal services in pursuit of the specific goals of his clients and their families. Both his work and his cases have been featured in the national press, including on ABC's Good Morning America.