All drivers face a greater risk of being in a car accident when using their cell phones. According to a new study, however, novice drivers are at an even greater risk.
It may come as no surprise that those with less experience behind the wheel would be more likely to drive in an unsafe manner when using their cell phones. This study brings increased attention to the issue, however, with researchers recommending that policies be put into place that limit the use of cell phones and allow for graduated driver licensing.
Teen Drivers More Likely to Crash and Die
For this study, researchers examined data from the 100-Car Naturalistic Driving Study, which involved experienced drivers, and the Naturalistic Teenage Driving Study (NTDS), which involved novice drivers. Both studies used data-recording devices installed in the participants' vehicles to assess their driving behaviors during a crash or a nearby crash.
Results showed the following:
• During the study periods, a total of 167 crashes and near-crashes occurred among novice drivers, and 518 crashes and near crashes among experienced drivers.
• The risk of a crash or near-crash among novice drivers increased significantly if they were dialing a cell phone, reaching for a cell phone, or sending or receiving text messages. Risk also increased if they were reaching for an object other than a cell phone or eating.
• Among experienced drivers, only dialing a cell phone was also associated with a significantly increased risk of a crash or near crash. (Data on experienced drivers was collected before the widespread use of texting.)
"At least for novice teenage drivers," study co-author Bruce Simons-Morton told Reuters, "secondary tasks that take the eyes off the road pose a very high risk for crash." He went on to note that such distraction was dangerous for experienced drivers too, but that they seemed "better than novices at dividing their attention. They attend to tasks and look back up at the roadway without taking a long period of time."
NHTSA Launches Campaign to Improve Teen Safety
Former analysis of the data from these studies showed that among newly licensed drivers, the rates of crashes or near-crashes were 3.9 times as high as the corresponding rates among experienced drivers when they drove the same vehicles. These results correlated with other studies that have shown drivers 15 to 20 years of age, though they constitute only 6.4 percent of all drivers, account for 10 percent of all motor vehicle traffic deaths, and 14 percent of all police-reported crashes resulting in injuries.
The National Highway Traffic Safety Association (NHTSA) states that motor-vehicle crashes are the number-one killer of teens in America, and that almost half of teens killed in crashes are the drivers themselves. The NHTSA has implemented a new campaign to help battle these statistics. Called "5 to Drive," it challenges parents to discuss five critical driving practices with their teenage drivers that can have the greatest beneficial impacts in the event of a crash. These include:
1. No cell phone use or texting while driving.
2. No extra passengers.
3. No speeding.
4. No alcohol.
5. No driving or riding without a seatbelt.
For more information on the "5 to Drive" campaign, visit the NHTSA's website.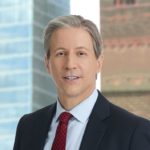 Exclusively focused on representing plaintiffs, especially in mass tort litigation, Eric Chaffin prides himself on providing unsurpassed professional legal services in pursuit of the specific goals of his clients and their families. Both his work and his cases have been featured in the national press, including on ABC's Good Morning America.