Life360, a family location application and driving safety service, recently conducted a study of their users to see how much they were using their cell phones while behind the wheel. The in-app driving service includes a feature that provides data about driving behavior, including cell phone use.
The company found that on the whole, people still use their cell phones while driving even though they know it's dangerous. Life360 decided to put the information to good use by raising awareness of distracted driving trends during national distracted driving month.
Life360 Studies Driver Distraction with an App
For the study, Life360 analyzed data from millions of "drives" that its members completed between February 1 and March 15, 2017. They found that drivers used their cell phones an average of 1.78 times during each drive.
They then broke the analysis down by city, and found that cell phone use on the road among their users was most frequent in New Orleans, where drivers used their phones an average of 2.78 times during each drive. Other high-use cities included Atlanta, Miami, Washington D.C., and Tampa.
Overall, the five states where cell phone use while driving was most frequent included Mississippi, Louisiana, Alabama, Tennessee, and Kentucky. Alex Haro, co-founder and President of Life360, stated that he hoped the findings and the app's driver-safety features would encourage families to discuss the importance of putting down the phone while driving.
Pennsylvania Sees a Rise in Citations for Distracted Driving
Though Pennsylvania was not listed among the top 10 states for distracted driving in the Life360 survey, citations for distracted driving are on the rise in the state. The Administrative Office of Pennsylvania Courts recently revealed that distracted driving citations increased by 52 percent between 2014 and 2016 in Pennsylvania. In fact, every year since 2012, the number of citations has gone up, with 70 percent of those given for cell phone distraction going to men.
The Pennsylvania Department of Transportation (PDT) states that there were 1,017 crashes in 2015 where the driver was using a hand-held phone. The number of citations in Allegheny County alone went up by 59 percent between 2015 and 2016. Additional counties with a high rate of distracted driving include Montgomery, Philadelphia, York, and Chester.
Currently, it's illegal in the state to text or wear earphones, though hands-free talking is still allowed for non-commercial drivers. Commercial drivers cannot legally talk or text while behind the wheel.
Allstate Provides Reality Rides to Increase Awareness of Distracted Driving Dangers
To help encourage more drivers to pay attention while behind the wheel, Allstate is conducting its fifth annual Reality Rides tour. They are taking a simulator that helps drivers learn about the impact of distracted driving around to 50 cities throughout the U.S. and Canada—twice as many stops as they made last year. Their stops will include Allentown, Pennsylvania; Albany, New York; Monmouth County, New Jersey; and Cincinnati, Ohio.
The simulator is a vehicle with virtual reality screens across the windshield that show various scenarios drivers may encounter when on the road. Drivers are told to navigate these scenarios while trying to text, answer phone calls, or use hands-free technology like in-car GPS. When they are finished, the vehicle produces a report of the traffic infractions they committed during the simulations.
The experience helps drivers to see how using a phone or hands-free technology can affect their driving. Allstate says that after using the simulator, nearly 60 percent of participants stated they would never text again while driving.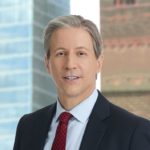 Exclusively focused on representing plaintiffs, especially in mass tort litigation, Eric Chaffin prides himself on providing unsurpassed professional legal services in pursuit of the specific goals of his clients and their families. Both his work and his cases have been featured in the national press, including on ABC's Good Morning America.