When we think of distracted driving, we usually think of cell phones and tablets, texting, talking on the phone, and perusing the Internet. But according to recent research from the AAA Foundation for Traffic Safety and the University of Utah, we now need to expand that thinking to include in-vehicle infotainment systems. In some vehicles, these systems can take a driver's eyes off the road long enough to create a danger—often for just as long or longer as text messaging does.
In-Vehicle Infotainment Centers Increase Driver Distraction
According to an AAA press release, removing your eyes from the road for just two seconds doubles the risk of a crash, but drivers using their built-in infotainment systems were visually and mentally distracted for more than 40 seconds. Whether programming navigation, sending text messages, or otherwise using voice-based and touchscreen features, the results were the same as when using a smartphone for these functions.
The AAA adds that one in three drivers is now using these types of systems while driving, and that doing so while behind the wheel "can have dangerous consequences." They hope that the results of the study will encourage manufacturers to improve these in-vehicle systems so they place less of a demand on a driver's attention.
"When an in-vehicle technology is not properly designed," said Dr. David Yang, AAA executive director, "simple tasks for drivers can become complicated and require more effort from drivers to complete.
AAA Names 12 Vehicles as Creating "High-Demand" Risk
For the study, researchers had participants drive 30 new 2017 vehicles, and perform certain activities on the in-vehicle systems while behind the wheel. The drivers used the voice command, touchscreen, and other technologies to make a call, send a text message, program navigation, or use the radio, all while on the road.
Results showed the following:
Programming navigation created the most distraction, taking an average of 40 seconds to complete.
None of the 30 vehicles tested produced "low demand" on a driver's attention.
23 of the 30 systems generated "high" or "very high" demand on the driver's attention.
Only 7 generated "moderate" demand.
The "very high" demand vehicles were the Audi Q7 QPP, Chrysler 300 C, Dodge Durango GT, Ford Mustang GT, GMC Yukon SLT, Honda Civic Touring, Honda Ridgeline RTL-E, Mazda3 Touring, Nissan Amanda SV, Subaru Crosstrek Premium, Tesla Model S, Volvo XC60 T5 Inscription.
"Drivers want technology that is safe and easy to use," said AAA president Marshall Doney, "but many of the features added to infotainment systems today have resulted in overly complex and sometimes frustrating user experiences for drivers."
The AAA hopes that manufacturers will make in-vehicle systems safer by making them capable of locking out text messaging, social media, and programming navigation while the car is in motion. Meanwhile, they caution drivers to realize that just because the technology is available doesn't mean it should be used while behind the wheel.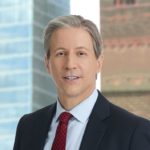 Exclusively focused on representing plaintiffs, especially in mass tort litigation, Eric Chaffin prides himself on providing unsurpassed professional legal services in pursuit of the specific goals of his clients and their families. Both his work and his cases have been featured in the national press, including on ABC's Good Morning America.