The U.S. Consumer Product Safety Commission (CPSC) recently announced the recall of nearly 300,000 evaporator coil drain pans installed with condensing gas furnaces. The recalled pans can overheat, melt, and deform, posing a fire hazard.
Drain Pan in Gas Furnace May Present Fire Hazards
Inside your gas furnace, there may be a drain pan that catches the condensation that falls off the evaporative coil. A coil is a device made of rows of copper piping, and its primary purpose is to collect water that is pulled from the air.
The drain pan helps protect your home from damage while protecting the furnace from microbiological growth and failure.
This recall affects Goodman evaporator coil drain pans paired with residential condensing gas furnaces installed in a vertical, or "up-flow" configuration. The evaporator coil sits atop the vertically installed furnace and will be either cased or uncased.
The affected units were installed or repaired with new evaporator coil drain pans between January 2019 and November 2021. They were sold at independent dealers and cost between $200 and $1200 per unit (drain pan paired with evaporator coil). Customers may have purchased the furnaces bundled with the coils and pans or may have purchased the coils and pans separately as replacement products.
The serial number should be displayed on a label attached to both cased and uncased models. You can find the model number on your furnace on the "energy guide" label. If you don't find it there, check Goodman's model verification tool at www.recallrtr.com/drainpan.
Consumers Advised to Verify Their Furnaces to Register for Free Repair
The problem is that the molded plastic drain pan can overheat and pose a fire hazard. At the time of the recall, Goodman was aware of 23 reports of a fire involving the evaporative coil drain pans. These resulted in a significant fire and smoke damages to residencies. No injuries were reported.
The Goodman Manufacturing Company has offered to repair the defective drain pans free of charge. The company is sending letters to consumers.
Meanwhile, you can contact the company to register for this repair via the recall website. To do so, get the serial number from your evaporator coil. The serial numbers of the units affected by this recall will begin with 1901 through 2101. Make sure you have other information on the furnace in case it's needed.
Finally, go to the drain pan recall website to verify your product and register for a repair. For more information, you can call Goodman at 888-520-0579 Monday through Friday, 8:00 a.m. to 7:00 p.m. EST.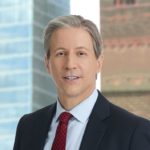 Exclusively focused on representing plaintiffs, especially in mass tort litigation, Eric Chaffin prides himself on providing unsurpassed professional legal services in pursuit of the specific goals of his clients and their families. Both his work and his cases have been featured in the national press, including on ABC's Good Morning America.