A Georgia plaintiff recently filed a new Chef's Mark Pressure Cooker lawsuit in the U.S. District Court for the District of Minnesota. He claims that as a result of using the product, he incurred painful bodily injuries.
He names as defendant manufacturer Bluestem Brands Inc. d/b/a Fingerhut, which sells consumer electronics and kitchen products, including this pressure cooker.
Plaintiff Claims Safety Features Did Not Work
According to his complaint, the plaintiff was using the device on July 25, 2021, when he was able to rotate and open the lid while the unit was still under pressure. The scalding hot contents of the cooker were ejected onto the plaintiff, causing him to suffer from serious and substantial burn injuries.
He notes that the owner's manual that accompanies each unit sold states that the cookers are designed with safety features that are supposed to prevent this type of thing from happening. Yet such statements, the complaint reads, are not just misleading, "they are flatly wrong, and put innocent consumers…directly in harm's way."
The manufacturer was aware of economic, safer alternative designs that could have prevented the lid from opening while the unit was pressurized, the plaintiff adds, but failed to utilize them. The company also failed to conduct adequate safety testing and inspection of the cooker to make sure it was safe for consumers.
"A reasonable consumer," the plaintiff states, "would not have reason to expect that the subject pressure cooker would retain pressure despite the appearance that all pressure had been released, would not be able [to] detect any such defect, and would not have any knowledge as to how to prevent such an incident occurring."
Many Consumers Claim Similar Injuries from Exploding Pressure Cookers
This is one of many similar complaints filed against various pressure cooker manufacturers. All share similar characteristics, in that the plaintiffs claim the "safety features" do not work as advertised. Instead of keeping consumers safe, they create a false sense of security so that when the lids do explode off the cookers, users are surprised and end up getting seriously hurt.
Plaintiffs have made claims concerning cookers like the Ninja Foodi, Instant Pot, Crock Pot, Wolfgang Puck, Tristar, Cuisinart, and more. Though these cookers have become popular in recent years because of their ability to cook healthy foods quickly and conveniently, there has been an increasing number of pressure cooker lawsuits entering the courts because of safety issues.
Pressure cooker injuries can be devastating. Not only do they often require hospital treatment, but they can also leave lasting scars that affect consumers for the rest of their lives. Some young children—innocent bystanders—have also been seriously hurt.
As recently as May 2023, an Arkansas woman filed a pressure cooker lawsuit claiming that her four-year-old son was seriously burned when she opened the lid on her Tristar pressure cooker. The unit's "lid safety device" that was supposed to prevent such an occurrence did not work as expected.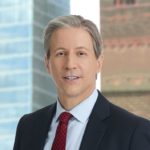 Exclusively focused on representing plaintiffs, especially in mass tort litigation, Eric Chaffin prides himself on providing unsurpassed professional legal services in pursuit of the specific goals of his clients and their families. Both his work and his cases have been featured in the national press, including on ABC's Good Morning America.