Ford Motor Co. recently issued a recall notice for about 10,400 Expedition and Mustang vehicles. The "Transmission Not in Park" warning message may not display as expected, which could result in the driver exiting the vehicle when it is not in Park and experiencing unintended vehicle movement, increasing the risk of injury and/or death.
Ford began notifying owners on May 25, 2020, and plans to fix the problem free of charge.
'Transmission Not In Park' Warning Shuts Off Too Quickly
The vehicles affected in this recall include the 2019 model of the Ford Expedition and the 2019/2020 models of the Ford Mustang coupe. The "Transmission Not in Park" and the accompanying warning chime do not last as long as they should. The chime should remain active for 10 seconds and the warning should display for 30 minutes when the driver's door is closed. Yet both currently stay active for only three seconds.
Owners should take their vehicles to their local dealerships, where technicians will reprogram the instrument cluster free of charge. This will restore the proper length of time to these two warnings. Owners can also contact Ford customer service at 866-436-7332, and refer to Ford recall #20S21.
Owners may also contact the National Highway Traffic Safety Administration's Vehicle Safety Hotline at 888-327-4236, or go to www.safercar.gov.
Ford is reportedly not aware of any accidents or injuries related to this issue at this time.
Ford Recalls More Vehicles for Collision Assistance, Sunroof Problems
In May 2020, Ford recalled about 25,000 Expeditions (2020) and Lincoln Navigators (2020) because they had Pre-Collision Assist features that were not turning on properly. These systems help detect when a collision is imminent, and supply braking support when needed. In these vehicles, the system was not properly implemented and was not activated.
Owners were advised to take their vehicles to their local dealerships where Ford technicians would reprogram the body control module, the ABS (automatic braking system), the instrument cluster, and the headlamp control module with the appropriate calibration. Again, no injuries have been reported associated with this issue.
Ford also issued a recall for about 5,088 Transit Connect vans built between July 17, 2014, and Oct. 1, 2016. These vehicles left the factory with an improper bond between the panoramic sunroof and the body. Over time, this could cause an annoying wind noise while driving and could allow water to leak inside the vehicle. It could even result in the loss of the panoramic sunroof.
Ford advised owners to take their vehicles to their dealerships where ford technicians would remove, clean, and reinstall the panoramic sunroof's glass to ensure that it is properly attached.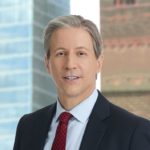 Exclusively focused on representing plaintiffs, especially in mass tort litigation, Eric Chaffin prides himself on providing unsurpassed professional legal services in pursuit of the specific goals of his clients and their families. Both his work and his cases have been featured in the national press, including on ABC's Good Morning America.