Kawasaki recently recalled about 1,000 Mule Pro off-highway utility vehicles because rollover protection structure (ROPS) could fail, posing an injury hazard to riders. The recall involves 2018 and 2019 vehicles sold in various colors that have side-by-side seating for three to six people and automotive-style controls.
Kawasaki Recalls 2018 and 2019 Mule Pro Off-Road Vehicles
Affected models in this recall include:
2018: Mule Pro-DXT (EPS) model code KAF1000AJF, KAF1000BJF, and KAF1000EJF
2018: Mule Pro-DX (EPS) model code KAF1000EJF
2019: Mule Pro-FXT (EPS/LE/Camo/Ranch) model code KAF820AKF, KAF280BKF, KAF820CKF, and KAF820DKF
2019 Mule Pro-FX (EPS/LE) model code KAF820FKF and KAF820GKF
2019 Mule Pro-FXT model code KAF820JKF
2019 Mule Pro-FXR KAF820KKF
According to the company, the recalled vehicles were sold at Kawasaki dealerships nationwide between August 2018 and September 2018 for between $13,000 and $17,000. There is a possibility that an incorrect grade of material that did not meet the intended tensile strength was used to manufacture the ROPS crossmember. So far, no injuries have been reported. All vehicles were manufactured in the U.S.
Customers can call Kawasaki for more information at 866-802-9381 from 8:00 a.m. to 5:00 p.m. Pacific Time Monday through Friday, or they can go to Kawasaki's website and enter their VINs to determine if their vehicles are affected.
Side-by-Side Vehicles Can Be Dangerous
A ROPS is a system or structure that is designed to help protect drivers and passengers from injuries caused by vehicle rollovers or turnovers. Manufacturers are implementing these sorts of systems because according to the CPSC, rollover accidents "are killing and injuring people at an increasing rate."
Side-by-side vehicles, which have grown more popular recently, have proven to be particularly dangerous. In a 2016 study published in Safety, between 2009 and 2011, a total of 79 side-by-side crashes involving 104 victims were identified. Children under the age of 16 made up 44 percent of those that were injured. Rollovers were the most common reason for crash/injury. Two-thirds of the victims were ejected and one-half were struck or pinned by the vehicle.
These vehicles are narrow and top-heavy, which makes them inherently unstable, and though they have a windshield and steering wheel, they lack the safety features of automobiles. Kawasaki and other manufacturers are attempting to improve safety with ROPS's. These involve bars attached to the frame that help create space for the operator's body if the vehicle should rollover. They also act as anti-roll bars, stopping the vehicle from rolling over in a side overturn.
Kawasaki has advised consumers to immediately stop using their recalled vehicles, and contact a Kawasaki dealer to schedule a free repair.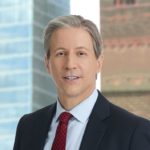 Exclusively focused on representing plaintiffs, especially in mass tort litigation, Eric Chaffin prides himself on providing unsurpassed professional legal services in pursuit of the specific goals of his clients and their families. Both his work and his cases have been featured in the national press, including on ABC's Good Morning America.