If you or someone in your family has a Onewheel Electric Skateboard, check the model. The U.S. Consumer Product Safety Commission (CPSC) recently warned consumers that certain models of this product present an injury hazard to consumers.
At the time of the warning, the CPSC was aware of at least four deaths and multiple injuries related to these skateboards.
CPSC Warns Consumers About Ejection Risk from Electric Skateboards
The products affected by this warning include:
Onewheel
Onewheel+
Onewheel+ XR
Onewheel Pint
Onewheel Pint X
Onewheel GT
These products are self-balancing electric skateboards with a single wheel in the middle of the board and front and rear footpads where the rider stands astride the wheel. The brand (Onewheel) and model (like Onewheel+) appear on the side of the skateboard. The Onewheel logo is printed on the skateboard's wheel, and the serial number is on the underside of the bottom of the skateboard rail.
The products have been sold since 2014 online at www.onewheel.com and by authorized independent dealers nationwide. Prices ranged from about $1,050 to $2,250.
The CPSC has warned consumers to immediately stop using these products because they pose a risk of ejection. There have been at least four reported deaths between 2019 and 2021 and multiple reports of injuries after the "product failed to balance the rider or suddenly stopped while in motion," according to the CPSC.
The reported deaths were caused by head trauma, while injuries included traumatic brain injury, concussion, paralysis, upper-body fractures, lower-body fractures, and ligament damage.
Manufacturer Refuses to Recall Onewheel Electric Skateboards
This is a warning from the CPSC—not a recall because manufacturer Future Motion has refused to recall the product. According to the CPSC, Future Motion sees no reason for a recall, and always encourages riders to educate themselves on how to use the board safely, ride within their abilities, and wear a helmet or other safety gear.
The CPSC noted that it "intends to continue pursuing a recall for consumers."
Richard L. Trumka Jr., Commissioner of the CPSC wrote in a statement that the CPSC instructed Future Motion to stop selling the Onewheel and to advise its customers "not to use this dangerous product." But Future Motion refused, and is "unwilling to take appropriate action to fix a product hazard that has killed people."
Trumka urged consumers to stop using these skateboards, as "they are not worth dying for." He added that the skateboards have a fatal defect: "they can eject their riders, causing serious injury and death."
The CPSC also warns that if you already own one of these skateboards, don't resell it or donate it so others aren't put in danger. Report any incidents with the Onewheel at www.SaferProducts.gov.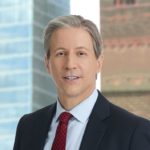 Exclusively focused on representing plaintiffs, especially in mass tort litigation, Eric Chaffin prides himself on providing unsurpassed professional legal services in pursuit of the specific goals of his clients and their families. Both his work and his cases have been featured in the national press, including on ABC's Good Morning America.