On Halloween night, 2019, a two-year-old girl was standing nearby while her mother, a Virginia woman, was making dinner. Her mother was using a pressure cooker, a gift she had recently received and had cooked in before, to make chicken.
She began venting the cooker and left it to operate as expected, returning 30 minutes later. According to her, the cooker gave all indications that the pressure had been vented and it was ready to be opened.  Unfortunately, when she opened it, the cooker exploded.
The woman received burns to her chest, but even worse, her two-year-old daughter, who was standing nearby, was also hurt. She was sent to the intensive care unit at a nearby hospital where she was treated for first-, second-, and third-degree burns to her face and body.
Toddlers Burned by Exploding Pressure Cookers
According to NWF Daily News, the mom's husband was between jobs at the time of the incident, which means the family was without insurance to cover their medical bills. The woman's parents started a GoFundMe page to help.
Meanwhile, the child had to receive daily painful debridement to remove the damaged tissue. So far, it is unclear which brand of pressure cooker the family was using.
This tragic incident is similar to another that allegedly happened last year. In October 2018, a 2-year-old boy in Idaho was burned by a pressure cooker that his mom said exploded just as the boy ran into the kitchen.
According to KSL News, the mother was preparing a roast dinner in a pressure cooker. She reached up for a cup to get some drippings for gravy and describes the cooker as a "bomb" that went off. Her son had just come into the kitchen, and the contents of the cooker "poured all over him," according to his mother.
The boy was flown to Primary Children's Hospital in Salt Lake City, Utah, where he went through 12 days of treatment. The mother told KSL News that she wasn't sure what went wrong with the cooker, as she had used them frequently in the past. After the accident, she urged other parents to be careful, and to always "be aware of where your children are."
New Safety Mechanisms Don't Always Work as Advertised
Though pressure cooker injuries were a serious concern decades ago, today's models come equipped with safety technology that is supposed to prevent accidents like these. Unfortunately, these new designs don't always work as intended.
Pressure cookers allow steam to build up within them, providing for a faster and more efficient cooking process. They have gained new appeal among families who are pressed for time but still want to cook wholesome meals for their families.
Pressure cookers can fail, however, if the lid or pressure release vent is faulty, if the lock or seal is defective, or if the sealing gasket is defective. Even when the safety features are in place and appear to be working as advertised, people have still ended up getting hurt.
Consumers have reported, for instance, that Cuisinart digital pressure cookers have exploded even when the lid has appeared to be locked. The same has happened with other brands, including Tristar cookers.
A Miami woman, for instance, reported that her Tristar pressure cooker had a lock mechanism on the lid that was supposed to prevent the user from turning it if there was still pressure in the cooker, but in her case, the lid failed to work as advertised. The cooker exploded, and she suffered second-degree burns on her hands, arms, and chest.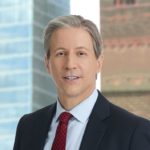 Exclusively focused on representing plaintiffs, especially in mass tort litigation, Eric Chaffin prides himself on providing unsurpassed professional legal services in pursuit of the specific goals of his clients and their families. Both his work and his cases have been featured in the national press, including on ABC's Good Morning America.