Do you own a trampoline? If you do there are some things you should know to protect yourself from potential lawsuits.
In January 2013 Sky High Sports filed for Chapter 11 bankruptcy in Bellevue, Washington. The indoor trampoline park cited dozens of lawsuits from people who were injured and alleged company negligence. At the time it owed more than $250,000 to insurance companies.
In February 2014, KHOU11 reported that a family in Houston, Texas filed a lawsuit against the owners of Cosmic Jump, another indoor trampoline business. The family claims some sort of tear at the end of a trampoline slide caused their teenaged son to fall and hit his head on the concrete.
How to Protect Yourself from Lawsuits
Trampoline parks are not the only entities that can be held liable for injuries. Homeowners with trampolines in their backyards can also find themselves at the center of a lawsuit.
Before you purchase a trampoline you should check with your insurance agent to make sure any injuries incurred on your trampoline will be covered. Some homeowner's insurance will increase with the addition of a trampoline on the property.
According to the American Academy of Pediatrics, statistics from the National Electric Injury Surveillance System (NEISS) cited about 98,000 trampoline-related injuries in 2009 which sent 31,000 of those people to the hospital. Some common injuries include contusions, sprains and strains.
After confirming insurance coverage there are ways you can keep your family and friends safe who use the trampoline.
These safety tips include:
• Invest in a cover with a zipper and/or netting around your trampoline. Cover any springs, hooks and frames with pads. Make sure it is closed when not in use, or when you're not home.
• Always supervise anyone that comes over to use your trampoline.
• Monitor the type of activity on the trampoline. Advise guests against somersaults or acts that could lead to head injuries.
• Make sure the trampoline is not close to any trees or structures, and on level ground.
Always remember to have a professional install your trampoline. This leaves less room for error and safety issues.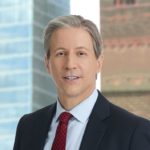 Exclusively focused on representing plaintiffs, especially in mass tort litigation, Eric Chaffin prides himself on providing unsurpassed professional legal services in pursuit of the specific goals of his clients and their families. Both his work and his cases have been featured in the national press, including on ABC's Good Morning America.