On June 7, 2021, the U.S. Judicial Panel on Multidistrict Litigation ( all federally filed paraquat lawsuits into the Southern District of Illinois. The Honorable Nancy J. Rosenstengel was appointed to oversee the proceedings.
At that time, about 80 paraquat lawsuits were pending in various federal courts around the country. Now, according to a recent coordination order, that number has climbed to nearly 400.
Paraquat MDL Court Seeks to Coordinate Discovery with State Courts
On October 26, 2021, the Southern District of Illinois released the new coordination order, stating that the action involves at least 384 cases, with more pending in various state courts including California, Pennsylvania, and Washington.
Judge Rosenstengel noted that the MDL court will "encourage cooperative efforts" with the state courts presiding over other paraquat actions concerning discovery, to help increase the efficient deposition of each proceeding. Because the paraquat lawsuits filed in both federal and state courts involve similar questions of fact, the discovery will likely overlap, so coordination will help conserve judicial resources.
The parties are both working to select a small number of cases that will eventually go to trial. These are scheduled to begin in November 2022.
Studies Link Paraquat to Parkinson's Disease
Paraquat is a popular herbicide used by farmers to control invasive weeds and plants in more than 100 crops, including cotton, corn, and soybeans. It is also used to desiccate (dry) some crops, like cotton, before harvest.
The herbicide is highly toxic, and only those who have undergone specific training are allowed to apply it. It is not approved for residential use.
Paraquat kills plants through oxidation and can kill human cells the same way. It encourages the formation of free radicals—unstable molecules that can damage nerve cells in the brain. Several animal studies have shown that it causes the degeneration and death of the neurons that produce dopamine in the brain—a hallmark characteristic of Parkinson's disease. Paraquat is so efficient at damaging these nerve cells that scientists sometimes use it to produce animal models of the disease.
Most plaintiffs filing lawsuits against the makers of paraquat claim that they were exposed to the herbicide and later developed Parkinson's disease (PD). Scientific studies have long suggested that pesticides may increase the risk of Parkinson's.
In a 2005 study, scientists found elevated incidences of PD among farmers who used herbicides and paraquat. In a 2019 review of the literature, they again found that PD occurrence was 25 percent higher in participants exposed to paraquat. Results from a subgroup analysis also indicated a higher PD frequency in those who were exposed to the herbicide for longer periods.
The Environmental Protection Agency (EPA) has increased regulation on paraquat in recent years, but many consumer advocate groups, including the Michael J. Fox Foundation, say that it's not enough, and the herbicide should be banned.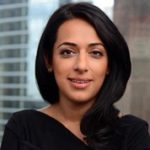 Exclusively focused on representing plaintiffs—especially in mass tort litigation—Roopal Luhana prides herself on providing unsurpassed professional legal services in pursuit of the specific goals of her clients and their families. While she handles complex cases nationwide on behalf of consumers, Ms. Luhana resides with her family in Brooklyn, New York.