Has your vehicle been affected by a recall?
Many vehicles in the U.S. have an open recall, and about 20 percent (one in five) of those vehicles  have yet to be repaired, according to commercial web-based service CARFAX.  Unrepaired vehicles can be dangerous for drivers and occupants, as unrepaired recall items can create unsafe conditions that may lead to a crash.
CARFAX Warns That Open Recalls Are Increasing
CARFAX owns the world's largest vehicle history database and has been reporting on vehicle histories since 1984. Currently, there are more than 17 million VINs registered in CARFAX Car Care, a free service that monitors vehicles for open recalls. According to a recent analysis of the data, there are more than 55.7 million recalled vehicles on the road today that haven't been repaired.
This number represents an increase from last year when there were 52.7 million. So-called "open" recalls (those that have not been repaired) reached their peak in 2017 at 63 million, then decreased due to increased efforts by organizations like CARFAX Car Care, the National Highway Traffic Safety Administration (NHTSA), and Departments of Motor Vehicles across the country.
The numbers are going back up now, however, prompting CARFAX to warn owners to stay vigilant when it comes to car safety. "We know open recalls are a critical issue impacting the safety of everyone on the road," said Faisal Hasan, General Manager of Data at CARFAX. "We've made great strides in recent years working with the vehicle manufacturers to try to help reduce the number of open recalls, but there's still a long road ahead."
States with the highest recall percentages include:
California
Texas
Florida
Pennsylvania
New York
Ohio
Georgia
Illinois
North Carolina
Michigan
CARFAX urges owners to get their vehicles fixed. You can check whether your vehicle has an open recall for free by visiting the CARFAX recall website. Owners can also check the NHTSA recall site, or try the new SaferCar app.
What Do I Do If My Car Has an Open Recall?
The NHTSA has the authority to issue vehicle safety standards and to require auto manufacturers to recall vehicles that do not meet these standards. Manufacturers themselves, as well, may find safety defects during internal or independent testing, after which they may implement recalls to repair defective parts.
When your vehicle is subject to recall, it means that either the NHTSA, the manufacturer, or both have identified a safety defect that affects you. NHTSA monitors each recall to make sure owners receive safe, free, and effective remedies from the manufacturers. That means if your vehicle has an open recall, the manufacturer will implement the repair free of charge.
Check the websites listed above to see if your vehicle has an open recall. If it does make an appointment with your local dealership to have the vehicle serviced. If the dealer refuses, notify the manufacturer immediately. You can also file a complaint with the NHTSA at SaferCar.gov.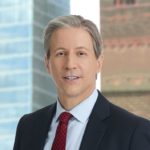 Exclusively focused on representing plaintiffs, especially in mass tort litigation, Eric Chaffin prides himself on providing unsurpassed professional legal services in pursuit of the specific goals of his clients and their families. Both his work and his cases have been featured in the national press, including on ABC's Good Morning America.