A Georgia woman recently filed a new Zantac lawsuit against the drug manufacturers, claiming she suffered from serious injuries after using the acid-reducing medication for years. She filed the case in the U.S. District Court for the Northern District of Georgia.
The U.S. Judicial Panel on Multidistrict Litigation (JPML) recently consolidated all federally filed Zantac lawsuits into one court in the Southern District of Florida for pre-trial proceedings. District Judge Robin L. Rosenberg was assigned to oversee the litigation.
Plaintiff Believes 21 Years of Taking Zantac Caused Her to Develop Cancer
According to the complaint, the plaintiff took Zantac for about 21 years between 1998 and 2019. She took over 500 mg per week. In May 2018, she was diagnosed with colon cancer. She claims that based on the prevailing scientific evidence, her exposure to Zantac caused her cancer.
The plaintiff believes the medication is responsible because Zantac and generic ranitidine were recently found to contain N-nitrosodimethylamine (NDMA), which is a probable human carcinogen. Once used to make rocket fuel, NDMA was discovered to contaminate the environment around manufacturing plants, so its use was discontinued. Today, NDMA is commercially produced only for use as a cancer-causing agent in the laboratory.
The U.S. Food and Drug Administration (FDA) has set an allowable daily limit of NDMA at 96 ng (nanograms) per day. Yet recent tests of samples of Zantac and ranitidine have shown higher levels than that.
Online Pharmacy Finds NDMA in Zantac
Online pharmacy Valisure was the first to discover NDMA in lots of Zantac tested and informed the FDA of its findings in June 2019. The company then submitted a citizen's petition to the FDA in September 2019, urging the administration to recall all types of ranitidine from the market.
Valisure used results from its own testing and other scientific studies to assert that NDMA was not the result of a manufacturing error or contamination, but rather was produced by Zantac during the normal digestive process. Petition authors David Light (CEO Valisure) and Kaury Kucera (Chief Scientific Officer) wrote in the petition that the ranitidine molecule was unstable, and contained both a nitrite (N) and a dimethylamine (DMA)—known to combine to form NDMA.
The plaintiff argues that Zantac manufacturers were aware early on that the drug could expose users to NDMA. She points to a study published in 1981 in which researchers found that ranitidine, when exposed to gastric fluid in combination with nitrites, showed toxic and mutagenic (cancer-causing) effects.
GlaxoSmith Kline (GSK), which was producing Zantac at the time, was fully aware of the issue, as its own group of researchers published an article in The Lancet in 1981 entitled "The Safety of Ranitidine." In it, the scientists noted they were concerned as to whether or not a mutagenic N-nitroso derivative of ranitidine could be formed in the stomach, but GSK later dismissed the concern as unlikely to occur in humans in the real world.
Following Valisure's findings and the subsequent FDA warning concerning Zantac and ranitidine, several companies—including current Zantac manufacturer Sanofi—recalled Zantac and ranitidine from the market.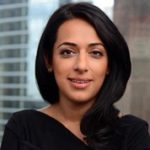 Exclusively focused on representing plaintiffs—especially in mass tort litigation—Roopal Luhana prides herself on providing unsurpassed professional legal services in pursuit of the specific goals of her clients and their families. While she handles complex cases nationwide on behalf of consumers, Ms. Luhana resides with her family in Brooklyn, New York.