A Mississippi man who suffers from Parkinson's disease recently filed a new paraquat lawsuit in the U.S. District Court for the Southern District of Illinois where these cases have been consolidated for litigation.
Plaintiff Applied Paraquat for Years; Eventually Diagnosed with Parkinson's Disease
According to his complaint, the plaintiff was certified by the state of Mississippi to apply paraquat products on farmlands. He did so repeatedly from 1970 through 1983, applying paraquat on the ground or in the air to desiccate crops for harvest before planting on fields. During that time, he claims he inhaled, ingested, or absorbed paraquat into his system.
After repeated exposure, the plaintiff began suffering neurological injuries consistent with Parkinson's disease. He was eventually diagnosed with the disease in 2018. His injuries have continued to progress, and he will continue to suffer from them in the future.
He claims that although he knew paraquat was acutely toxic, he had no reason to suspect that chronic, low-dose exposure could cause a neurological disease like Parkinson's. He was never told by anyone, including the makers of the herbicide, that he may suffer from the disease after using the product.
He brings counts of design defect, failure to warn, negligence, breach of warranties, and public nuisance, and seeks compensatory and punitive damages.
Paraquat Used in the Lab to Simulate Parkinson's Disease
The plaintiff claims that makers of paraquat were aware of its toxic properties for decades: "It has been scientifically known since the 1960s that paraquat (due to its redox properties) is toxic to the cells of plants and animals."
He's referring to the fact that paraquat kills plant and animal cells through oxidative stress. It creates free radicals that then create other free radicals, setting off a chain reaction that damages and ultimately kill cells.
Animal studies have found that this type of damage from paraquat results in the degeneration and death of dopaminergic neurons in the brain that are consistent with the damage seen in humans with Parkinson's disease. The herbicide is so efficient at doing this that it is one of a few toxins that scientists use in laboratory studies to produce the symptoms of Parkinson's in animals.
Studies Link Paraquat Exposure to a Higher Risk of Parkinson's
This paraquat lawsuit joins many others now filed throughout the country in various federal and state courts. All plaintiffs raise similar allegations related to the use of the herbicide and its links to Parkinson's disease. All federally filed paraquat lawsuits were consolidated in the United States District Court for the Southern District of Illinois on June 7, 2021.
Many studies also show that exposure to herbicides and pesticides can substantially increase risk. In a 2019 review, researchers found that PD occurrence was 25 percent higher in participants exposed to paraquat. Results from a subgroup analysis also indicated a higher PD frequency in those who were exposed to the herbicide for longer periods.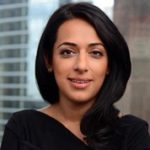 Exclusively focused on representing plaintiffs—especially in mass tort litigation—Roopal Luhana prides herself on providing unsurpassed professional legal services in pursuit of the specific goals of her clients and their families. While she handles complex cases nationwide on behalf of consumers, Ms. Luhana resides with her family in Brooklyn, New York.