On February 15, 2018, the West Virginia Senate passed a bill (SB 341) that would create a new intermediate appeals court in the state. The bill was passed with a 23-11 vote.
Proponents say that the new court would guarantee the right to appeal lower court rulings and would allow for a quicker turnaround since plaintiffs wouldn't have to go to the state Supreme Court. The truth is that the court isn't needed and would only cost the state money that is desperately needed for other, more important initiatives.
New WV Appeals Court Not Necessary
The West Virginia Record notes that Senators Ryan Ferns (R-Ohio) and Patricia Rucker (R-Jefferson) introduced the bill on January 23rd, 2018. Other similar bills have been introduced before, as far back as 2009. West Virginia is one of only nine states that don't have an intermediate appeals court, so the Supreme Court is the only court of appeals. Business interests favor the bill claiming they've been denied the right to appeal without the court.
This statement is untrue, however, as since 2011, the Supreme Court has not refused one appeal. According to the West Virginia Gazette Mail, representatives from the Supreme Court say there is no need for a new appeals court.
"I think it'd be a waste of money," said West Virginia Supreme Court Chief Justice Menis Ketchum. "Our appeals are declining and we have no backlog and we have no trouble thoroughly reviewing every case and writing a decision."
Ketchum added recently that even with new rules requiring the court to issue either a full opinion or a few-page memorandum decision in every case, the justices are not overtaxed. "Because we have so few civil appeals—whether they be business-to-business, contract, whatever—we can give them an inordinate amount of time, which we have been doing."
Indeed, the National Center for State Courts says that West Virginia has long been in the bottom 25 percent of states when it comes to civil cases filed (based on population).
Steven P. New, the president-elect of the West Virginia Association for Justice (WVAJ), also stated that since 1999, appeals have declined more than 60 percent in the state and that civil cases comprise just 15 percent of the caseload. "There were just 184 civil appeals in 2016," he said. "That doesn't justify this state spending $10 million."
New Appeals Court Would Cost the State Too Much Money
The bill states that the court would be made up of six appointed judges that would then travel around the state to hear appeals. The WVAJ points out that such a court isn't needed and would "do nothing to improve the state's current judicial system." Ketchum's predecessor as chief justice, Justice Margaret Workman, also argued in 2017 that the state didn't need and couldn't afford a new court.
New also highlighted that the state is already "struggling to find money to address the real problems facing this state," including the opioid crisis and education. He added that lawmakers aren't even sure what the final cost of the new court would be.
Senator Mike Romano (D-Harrison) agreed, stating that the court would be a waste of money, and that "every lawyer I've talked to has said this is nothing more than another hurdle." He added that it doesn't make sense when "we can't give our teachers and other public employees a decent raise or fully fund PEIA" to then turn around and spend millions on a court that only creates another hurdle "that both sides have to jump to get a resolution to their cases."
The state Supreme Court asserts that the new court would cost more than $10 million per year. Republican Senators counter that the real costs would be closer to $3-4 million per year.
Approval of the Bill is Approval Only for Special Interests
If the House ultimately approves this bill, they won't be helping anyone but the special interests that are pushing it. Instead, they'll be designating millions of tax dollars to more government bureaucracy instead of using it for our citizens and their families. This is not the right move for our state.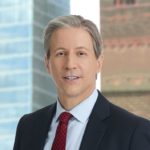 Exclusively focused on representing plaintiffs, especially in mass tort litigation, Eric Chaffin prides himself on providing unsurpassed professional legal services in pursuit of the specific goals of his clients and their families. Both his work and his cases have been featured in the national press, including on ABC's Good Morning America.