When we think of lions, we usually think of them prowling about in the wild lands of Africa. Sometimes we may imagine them in the local zoo, but rarely do we think of them as being raised and used for personal profit here in the United States.
Yet according to the International Fund for Animal Welfare, an estimated 10,000 big cats like lions, tigers, and cougars, are kept captive in the U.S. by private owners. Often, the animals are poorly fed, and left to spend their entire lives in cages barely big enough to contain them.
Such was the story for Jazz, a lion cub who was used in photos with people to make profits for her owner. When she was no longer of use to him, he no longer wanted her. Fortunately, a non-profit organization called Suzie's Pride Big Cat Sanctuary came to the rescue. A no-kill, no-breed facility for unwanted, abused and neglected big cats, they provide a place for these animals to live out their days in a compassionate and respectful environment.
The organization survives entirely on fundraisers and donations, so Chaffin Luhana is sending them $250 this year in the name of team member and Administrative Assistant Misty Kirbaugh. Kirbaugh has volunteered for the facility since 2009, and has grown attached to Jazz.
"Jazz came to the sanctuary scared out of her mind and really anxious around everyone," she says. "Staff at Suzie's Pride socialized with her and encouraged her to play and to just be a cat. Over time Jazz really opened up and started enjoying the new life she had as well as playing with the dogs and cats in the yard. My dog, Cheddar Bob, was one of the dogs that met her. He was not used to her, however, and ran to the gate looking back at me like he wanted to say, 'Let's get out of here, Mom!'"
The other dogs played right along, though, and soon Jazz was just another member of the family. Kirbaugh noticed how the staff cared about the animals and did all they could to provide them with a good home. "The staff and founders are genuine people that really want to share their knowledge about the conservation and protection of big cats." Kirbaugh says. "We need to help carry on the chance for them to keep making a difference."
If you would also like to help save a big cat this year, you can make a donation via the information listed below:
Suzie's Pride Big Cat Sanctuary
4597 Cook Road
Rockwell, NC 28138
(704) 279-8713
Attn: Bill & Charlotte Cook
Email: info@suziespride.org
Online donation: http://www.suziespride.org/index.php/donate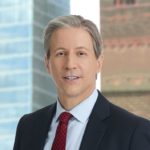 Exclusively focused on representing plaintiffs, especially in mass tort litigation, Eric Chaffin prides himself on providing unsurpassed professional legal services in pursuit of the specific goals of his clients and their families. Both his work and his cases have been featured in the national press, including on ABC's Good Morning America.