Self-driving cars are no longer in the realm of science fiction. In September 2016, Uber put four self-driving cars on the road in Pittsburgh, Pennsylvania, in a real-world test unprecedented in the United States.
Uber loyal customers had the choice of whether they wanted one of the new technological marvels (still equipped with Uber drivers in case of problems), or a regular human-driven vehicle. Though some may have been intrigued by the idea of riding in a "robot car," others were not so thrilled.
The technology is still very new, and reports of problems are numerous. The cars are allegedly confused by some bridges, for example, of which there are many in Pennsylvania, and can also be thrown off by winter driving conditions. One of the biggest concerns was that there were no laws on the books to provide guidance should one of the cars become involved in an accident or crash, or result in someone's injury and/or death.
Federal regulators have now taken the first step to address that gap. On September 20, 2016, they announced a new four-part Federal Automated Vehicle Policy, which sets guidelines for the safe development, testing, and implementation of self-driving (autonomous) automobiles.
Government Issues New Regulations for Autonomous Vehicles
The new policy includes four sections:
Vehicle Performance Guidance: This section outlines best practices for safe pre-deployment design, development and testing of automated vehicles (termed "highly automated vehicles" or "HAVs" in the guidelines) prior to commercial sale or operation on public roads.
Model state Policy: This section identifies where new issues concerning autonomous vehicles fit within the current federal/state structure, with the goal of establishing a consistent national framework "rather than a patchwork of incompatible laws."
NHTSA's Current Regulatory Tools: The guidelines give the National Highway Traffic Safety Administration (NHTSA) will continue to exercise regulatory authority over autonomous vehicles using its existing regulatory tools, and that the administration can recall vehicles ore equipment that pose risks to public safety.
New Tools and Authorities: The new guidelines acknowledge that existing regulatory tools were developed when autonomous vehicles were only an idea, and that these tools may not be sufficient to ensure that the vehicles are introduced safely. This section identifies potential new tools, authorities, and regulatory structures that could make it easier and safer to deploy these new technologies.
The new guidelines acknowledge that automated vehicles have the potential to save lives, but the NHTSA has also warned that the vehicles will be subject to important safety standards.
Will Manufacturers Share Data to Increase Learning and Safety?
David Strickland, spokesperson for The Self-Driving Coalition for Safer Streets, stated in response to the new guidelines that they were an "important step forward in establishing the basis of a national framework for the deployment of self-driving vehicles." He also encouraged state and local governments to work with the federal government to provide for standardization of self-driving policies across all 50 states.
The new guidelines also ask automakers like Google, Tesla, and Uber to share data, particularly for rare scenarios that pose troublesome safety challenges, and vehicle performance assessments, so that all companies can learn how to improve the vehicles.
Up until now, most individual companies have protected their data because of competition. So far, the guidelines are not requiring these companies to change their policies—only asking them to cooperate.
The guidelines are expected to go into effect after a 60-day public comment period.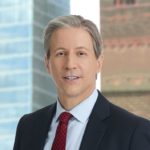 Exclusively focused on representing plaintiffs, especially in mass tort litigation, Eric Chaffin prides himself on providing unsurpassed professional legal services in pursuit of the specific goals of his clients and their families. Both his work and his cases have been featured in the national press, including on ABC's Good Morning America.