The National Children's Alliance states that in 2014, an estimated 702,000 children in the United States were victims of abuse and neglect, and 1,564 children died from that abuse. In 2015, Children's Advocacy Centers around the country served more than 300,000 child victims of abuse, providing support to the children and their families.
The Comfort House in Weirton, West Virginia, is one of twenty Children's Advocacy Centers in the state. Incorporated in 2005, it opened its doors in 2007, and in 2012, achieved full accreditation through the National Children's Alliance.
Today, the center works to ensure that "the abused children of Hancock and Brooke Counties will receive child centered services that focus on their individual needs." By doing so, staff members hope to reduce trauma, and increase prosecution and offender accountability.
Chaffin Luhana is proud to support the work of the Comfort House in the name of team member and Medical Records Specialist Tracy Himmelrick. She has noticed how active the center is in the community, and being a mother herself, supports what they're trying to do.
"This organization is always doing things within the community," Himmelrick says, "and not asking for anything in return. They just want to help the children. Their motto is, 'It shouldn't hurt to be a child,' and it's so true."
If you would like to help support the Comfort House's efforts to help both abused and neglected children, you can make a donation via the information listed below:
Comfort House Child Advocacy Center
2436 Pennsylvania Avenue, Suite 2
Weirton, WV 26062
(304) 723-0083
Email: comforthouse@comcast.net
Donate online: http://www.comforthousewv.com/contact-us.html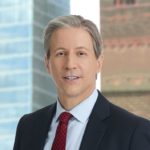 Exclusively focused on representing plaintiffs, especially in mass tort litigation, Eric Chaffin prides himself on providing unsurpassed professional legal services in pursuit of the specific goals of his clients and their families. Both his work and his cases have been featured in the national press, including on ABC's Good Morning America.