In May of this year (2016), the Occupational Safety and Health Administration (OSHA) announced that it had issued a final rule to "modernize injury data collection to better inform workers, employers, the public and OSHA about workplace hazards."
The Bureau of Labor Statistics reports that more than three million workers suffer injuries or illnesses at work each year, but very little data from those issues is made public or available to OSHA. Under the new rule, employers will be required to send OSHA information that they are already required to collect.
The goal is that once the new rule goes into effect at the beginning of 2017, employers will be more likely to increase their efforts to protect their employee's safety.
Some have raised concerns, however, that oil and gas companies—which have one of the highest rates of injuries in the nation—may be able to slide by the new rule without having to make public reports.
Oil and Gas Industry Not "High-Risk?"
According to OSHA statistics, from 2003 to 2010, a total of 813 oil and gas extraction workers were killed on the job—a fatality rate seven times greater than the rate for all U.S. industries. Among dangerous situations that can result in fatalities for these workers include vehicle accidents, explosions, fires, falls, and chemical exposures.
Whereas employers have always been required to document illnesses and injuries, until now, they weren't required to send logs to OSHA, which made it near impossible for OSHA to accurately assess hazards in the workplace.
Under the new rule, employers with 250 or more workers, or smaller employers in certain industries, must send their data to OSHA. This new rule, however, so far doesn't apply to the oil and gas drilling industry, as they haven't yet been designated as a "high-hazard" industry.
If this doesn't change, the industry could get by without sending their reports in—a loophole that could result in more dangerous conditions and high employee injury and death rates. OSHA is now considering changing the industry designation because of the high fatality rate.
Is OSHA's High-Hazard Classification Flawed?
Is there a culture of not reporting injuries in the oil and gas industry? OSHA chief David Michaels suggested just that in an article in EE News, noting that in his conversations with workers, he had found that reporting injuries was not high on the priority list.
Oil and gas companies disagree. American Exploration and Production Council (AXPC) president Bruce Thompson stated that the companies are dedicated to tracking accidents on their worksites.
Others say that the real issue is OSHA's efforts to categorize industries as "high-hazard" by using available injury data. If there are problems with the current reporting requirements and systems then the data on which their basing such characterizations is flawed.
New Rule Prohibits Employers from Discouraging Injury Reporting
Meanwhile, OSHA hopes that the new rule will "improve safety for workers across the country." OSHA believes that making the injury and illness information public will "nudge" employers to focus on safety, and will improve the accuracy of injury data.
The administration plans to analyze the data to better use enforcement and compliance resources more efficiently. The new rule also prohibits employers from discouraging workers from reporting injuries or illnesses. It will be phased in over two years.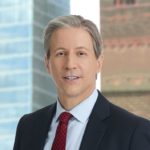 Exclusively focused on representing plaintiffs, especially in mass tort litigation, Eric Chaffin prides himself on providing unsurpassed professional legal services in pursuit of the specific goals of his clients and their families. Both his work and his cases have been featured in the national press, including on ABC's Good Morning America.