People with cognitive, physical, and developmental disabilities have difficulty finding paying jobs. Yet just like anyone, disabled people want to find meaning in their lives. In a 2014 study review, researchers explored the meaning of work for those with disabilities and found that for most, work was meaningful and important to them. Having a job to go to helped provide them with a source of identity and provided them with needed financial support and socialization opportunities.
Russell Nesbitt Services Inc. in Wheeling, West Virginia, seeks to help disabled people find employment opportunities. They offer a number of services, including Day Treatment, which provides training in daily living skills and is offered at the main center on 431 Fulton Street. They also provide residential services to enable individuals with disabilities to live in integrated community settings, and employment and job development programs that help match individuals with potential employment opportunities.
Chaffin Luhana team member and Clients Accounts Manager, Francesca Clements asked the Chaffin Luhana Foundation to donate to Russell Nesbitt Services this year, to support the good work they're doing.
"They have a number of diverse programs and projects," she says, "but my personal favorite is their recent GROW project, which is a greenhouse that they started in Wheeling. Disabled individuals work at the greenhouse, learn how to grow and harvest plants and later sell what they've grown."
Though there are other agencies that help those with disabilities, Clements chose this one "because they make an incredible effort to remove the stigma surrounding people with disabilities. Their goal is to not only provide employment but also to provide a positive work environment and allow people with disabilities to lead fulfilling lives."
The Chaffin Luhana Foundation is happy to contribute $250 to this worthy organization. If you'd like to contribute as well, you can make a donation via the information listed below:
Russell Nesbitt Services, Inc.
431 Fulton Street
Wheeling, WV 26003
304-232-0233
To Donate: http://rns-watch.org/donate/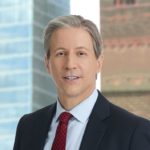 Exclusively focused on representing plaintiffs, especially in mass tort litigation, Eric Chaffin prides himself on providing unsurpassed professional legal services in pursuit of the specific goals of his clients and their families. Both his work and his cases have been featured in the national press, including on ABC's Good Morning America.