Shortly before Thanksgiving, the Chaffin Luhana Foundation gave away over 600 turkeys with holiday trimmings to those in need. Working with local organizations, they invited those in need to receive the free turkeys and meals, in an effort to help alleviate hunger and uplift those struggling to overcome significant challenges.
The experience was so rewarding for the staff that team member and Social Worker/Case Manager Carol Neeley requested a holiday donation be given to the Chester-Newell FISH food pantry in Chester, West Virginia.
"After participating in the turkey giveaway," Neeley said, "and seeing the faces of so many gracious people that day, I was inspired to help people in need in my local community."
Indeed, hunger is an issue in West Virginia as it is in most areas of the United States. According to a Union Mission report by "We Feed People," more than 21 percent of West Virginians under the age of 18 are "food insecure," which means that they simply don't have enough to eat. In a 2008-2009 survey, West Virginia ranked 13th in the percentage of residents who faced food hardship (Food Research and Action Center).
The West Virginia FFA states that 37 out of the 55 counties in West Virginia are at-risk or distressed when it comes to hunger, noting in their brochure that "it is incredible how many families in West Virginia can't afford food."
Chester-Newell FISH is a community organization in Chester, West Virginia dedicated to feeding the hungry for the last 45 years. They provide quality food baskets to families and individuals in need in the area, and are open from 10-10:30 each Saturday morning to distribute food parcels. In addition to food baskets, they also provide gift certificates from an area grocery store where clients can get perishable items. The pantry serves about 25 families per week, but that number typically rises over the holiday season.
At Neeley's request, the Chaffin Luhana Foundation is donating $250 to Chester-Newell FISH. If you'd also like to help the organization, you can make a donation via the information listed below:
Chester-Newell FISH
363 Indiana Ave
Chester, WV  26034
330-385-0445
Contact: Ed LaNeve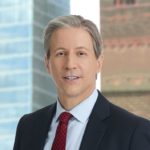 Exclusively focused on representing plaintiffs, especially in mass tort litigation, Eric Chaffin prides himself on providing unsurpassed professional legal services in pursuit of the specific goals of his clients and their families. Both his work and his cases have been featured in the national press, including on ABC's Good Morning America.