According to a 2010 article in Detroit News, bullying lawsuits are on the rise. Plaintiffs typically seek damages from school districts, claiming they ignored complaints about bullying or failed to protect students from bullying actions.
A federal jury, for example, ordered a Michigan school district to pay $800,000 in 2010 to a student who claimed the school didn't do enough to protect him from bullying assaults. Yet even though 46 states have passed anti-bullying statutes that detail procedures and responsibility for dealing with the issue, such cases can be difficult to prove, because school districts and officials often have immunity from causes of action for damages.
Other options exist, however, for seeking justice in a bullying case.
What is Bullying?
The U.S. Department of Health and Human Services (HHS) defines bullying as "unwanted, aggressive behavior among school-aged children that involves a real or perceived power imbalance. The behavior is repeated, or has the potential to be repeated, over time. Bullying includes actions such as making threats, spreading rumors, attacking someone physically or verbally, and excluding someone from a group on purpose."
The HHS goes on to note that when kids are involved in bullying, they often play more than one role, including perpetrator, victim, and witness. To make lasting change, policies and practices need to be developed that create a greater sense of community and respect school-wide.
Victims Fighting Back
A report in USA Today indicates that the number of bullying lawsuits is rising for several reasons, including "increased awareness, new standards, and more experts in the legal community." The Centers for Disease Control and Prevention (CDC) reports that in 2012, about 20 percent of high school students were bullied on school property. Consequences for the victims can include physical injuries, post-traumatic stress disorder, low self-esteem, depression, eating disorders, declining grades, and even suicide.
Huffington Post also noted in April 2012 that school cyberbullying victims are also filing lawsuits. A Georgia middle school student, for example, who was ignored when she reported Facebook bullying to the police and school officials, filed a lawsuit against her two classmates. Indeed, seven states have added off-campus harassment to their bullying laws in recent years, though at the time, Georgia wasn't one of them.
Steps for Legal Recourse
Legal recourse is usually taken only after other methods fail. Victims may begin with reporting the issue through the school, and if the bullying involves physical assault, law enforcement. Cyberbullying that involves pornography, stalking, invasion of privacy, or threats of violence can be pursued through a federal cybercrime investigation.
It's usually when victims fail to get an adequate response through these methods that they may turn to a personal injury lawsuit. If repeated reports of bullying are ignored, claims may be brought against any of the following:
Perpetrators and/or their parents
The school district
Particular school personnel
Particular district personnel
For example, in December 2012, a federal judge ruled that a lawsuit alleging the Pine Bush School District in New York tolerated anti-Semitic bullying could name specific school officials as defendants.
Other Options
In states where schools and personnel are immune from litigation, victims may pursue racial or sexual harassment claims in federal court, alleging Title VI (race-based discrimination) or Title IX (gender-based discrimination) violations.
In 2010, for example, the Mohawk Central School District in New York agreed to a lawsuit settlement with a 15-year-old former student, who had brought civil rights violation claims. The student alleged that the school district was deliberately indifferent to harassment based on sexual orientation and failed to take steps to protect the student.
A U.S. District judge eventually overturned the $800,000 verdict mentioned at the beginning of this article, but the school district had already agreed to settle the suit for an undisclosed amount. Such cases are likely to continue to be challenging to present, particularly because of the difficulty in obtaining confidential student records, and working with under-age witnesses. Yet we are not likely to see these types of claims abating anytime soon—definitely not before schools take more serious action to protect victims.
The mother in an Arizona bullying lawsuit, whose son was allegedly beaten while perpetrators videotaped the assault, said this regarding claims of negligence against school districts: "They have the bully policy. It looks great, on paper, why aren't they following it?"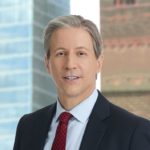 Exclusively focused on representing plaintiffs, especially in mass tort litigation, Eric Chaffin prides himself on providing unsurpassed professional legal services in pursuit of the specific goals of his clients and their families. Both his work and his cases have been featured in the national press, including on ABC's Good Morning America.