A Kentucky woman has filed a new Zantac lawsuit in the U.S. District Court for the Eastern District of Kentucky. She claims that after taking the acid-reducing medication for over eight years, she has suffered serious injuries. She seeks both compensatory and punitive damages.
Plaintiff Develops Colorectal Cancer After Taking Zantac for Years
According to her complaint, the plaintiff used Zantac from 2012-2017. She took about 150-300 mg every day. Then in September 2017, she was diagnosed with colorectal cancer. Because of the recent evidence showing Zantac to contain N-nitrosadimethylamine (NDMA), a probable human carcinogen, the plaintiff believes her cancer was caused by her ingestion of Zantac.
Had she known that taking Zantac would expose her to NDMA, the plaintiff says she would not have taken it. Like most people, she didn't learn that Zantac could contain NDMA until late 2019, but she says the manufacturers knew about it long before that.
Early Studies Connected Ranitidine with NDMA
The U.S. Food and Drug Administration recently recalled all forms of ranitidine after tests from independent labs revealed levels of NDMA in these products could increase over time and when stored at higher than room temperature. However, the plaintiff claims that the manufacturers have been aware of the NDMA danger for decades and simply refused to act.
Back in 1983, for example, researchers from the University of Genoa published a study discussing ranitidine and its ability to harm DNA, as well as its tendency to produce chemicals like NDMA. Other studies investigated ranitidine as a possible source of NDMA in drinking water.
Valisure, an online pharmacy, was the first to sound the alarm concerning NDMA in Zantac. During routine tests of the products sold, the company discovered unsafe levels of NDMA in the products and alerted the FDA to its findings in June 2019. In September of that year, Valisure sent a citizen's petition to the FDA, requesting the agency recall all forms of ranitidine, claiming that the ranitidine molecule itself was unstable and could form NDMA during the human digestive process.
The FDA conducted its own lab tests simulating the human digestive process and did not come up with the same findings, although the agency still found excess NDMA in the same studied tablets.  Now, however, the FDA has done as Valisure requested. Unfortunately, it's too late for the plaintiff and thousands of other consumers who trusted Zantac for years.
FDA Recalls All Ranitidine Products from the Market
The FDA first warned of the potential for these products to contain NDMA back in September 2019.
"The U.S. Food and Drug Administration has learned that some ranitidine medicines, including some products commonly known as the brand-name drug Zantac, contain a nitrosamine impurity called N-nitrosodiemthylamine (NDMA) at low levels," the FDA stated. The agency went on to explain that it had been investigating NDMA and other nitrosamine impurities in blood pressure and heart failure medicines since 2018, during which it recommended numerous recalls of those medicines.
NDMA is a known environmental contaminant found in water and foods, and has been linked to cancerous tumors in animal studies. The FDA has established a limit for the carcinogen of 96 nanograms per day. Tests of ranitidine products revealed higher levels than that.
The FDA requested manufacturers to conduct their own tests, and many ranitidine recalls followed. Zantac manufacturer Sanofi recalled the product in October 2019. Now, all products are being pulled off the shelves. Patients who were taking Zantac should check with their doctors for recommendations on alternatives.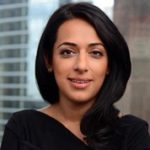 Exclusively focused on representing plaintiffs—especially in mass tort litigation—Roopal Luhana prides herself on providing unsurpassed professional legal services in pursuit of the specific goals of her clients and their families. While she handles complex cases nationwide on behalf of consumers, Ms. Luhana resides with her family in Brooklyn, New York.