The United States Consumer Product Safety Commission (CPSC) recently announced that Kawasaki was recalling about 2,600 Mule Pro-MX off-highway utility vehicles because of a potential fire hazard. Consumers are urged to stop using the vehicles immediately and contact a Kawasaki dealer to schedule a free repair.
Fuel Leaks May Create Fire Hazard
In the recalled vehicles, two possible problems may exist:
The engine oil cooler hoses can separate from the clamp joints due to insufficient clamp strength resulting in an oil leak.
The fuel tank cap gasket can become pinched and torn when the cap is installed on the filler neck. This can result in a fuel and fuel vapor leak, creating a fire hazard.
The company has received seven reports so far of vehicles catching on fire or being damaged. Fortunately, no injuries have been reported.
The vehicles were sold from August 2018 through February 2019 for about $12,000 and were manufactured in Taiwan and imported by Kawasaki Motors Corporation.
The recall affects 2019 Mule Pro MX utility vehicles, models 700 EPS, 700 EPS LE, and 700 Camo EPS.
These are all four-wheel off-highway utility vehicles with side-by-side seating for two people and automotive-style controls. They came in camo, green, red, and white. Customers may see the "Mule Pro MX" logo printed on the right side and left front fender of the affected vehicles, and "Kawasaki" printed on the cargo box. The VIN should be located on the steel frame between the right, front lower A-arm mounts.
Kawasaki invites consumers to call toll-free at 866-802-9381 from 8:00 a.m. to 5:00 p.m. Monday through Friday for more information. They can also visit the company's website.
Kawasaki Recalls 1,000 Mule Pros Over Rollover Risk
Other recalls have affected the Kawasaki Mule Pro. The most recent recall prior to the one detailed above involved about 1,000 vehicles. For this recall, there was a possibility that an incorrect grade of material — which did not meet the intended tensile strength—was used to manufacture the ROPS cross member of the rollover protective structure.
The recall involved 2018 model year Mule Pro DXT, DX and 2019 model year Mule Pro FXT, FX, and FXR utility vehicles. These were sold at Kawasaki dealers from August 31, 2018, to September 22, 2018, for between $13,100 and $17,000.
Consumers were advised to stop using the products immediately, and contact their dealerships to schedule a free repair, which would involve replacing the ROPS cross member.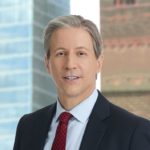 Exclusively focused on representing plaintiffs, especially in mass tort litigation, Eric Chaffin prides himself on providing unsurpassed professional legal services in pursuit of the specific goals of his clients and their families. Both his work and his cases have been featured in the national press, including on ABC's Good Morning America.