Tabletops Unlimited Inc., which manufacturers Philippe Richard pressure cookers, is facing another pressure cooker lawsuit filed by an Indiana couple. The plaintiffs claim that the pressure cooker did not perform as expected, causing serious injuries. They filed the case in the Superior Court of California, Los Angeles County, and seek both economic and non-economic damages.
Plaintiffs Using Pressure Cooker to Make Dinner When It Explodes
According to the complaint, the plaintiffs were using their Philippe Richard Pressure Cooker on April 2, 2018, to cook dinner. They were using it as designed when the pressure cooker's lid "unexpectedly and suddenly blew off the pot in an explosive matter." The hot contents were forced out and landed on the plaintiffs, causing severe and disfiguring burns.
The pressure cooker had safety mechanisms that were supposed to prevent the lid from opening while the pot was still under pressure. The plaintiffs state that these mechanisms malfunctioned and failed to properly prevent the lid from separating from the pot, placing the plaintiffs and their family in danger.
The manufacturer should have known the pressure cookers were defective, the plaintiffs add, but nevertheless, the company  "ignored and/or concealed its knowledge of the pressure cookers' defects from the general public and generated a substantial profit from the sale of its pressure cookers."
Ohio Woman Severely Burned by Exploding Philippe Richard Pressure Cooker
This isn't the only reported case of a Philippe Richard Pressure Cooker exploding. An Ohio woman also suffered serious injuries when her unit malfunctioned. According to her pressure cooker lawsuit, she was using her pressure cooker to make dinner on September 24, 2017 when the lid unexpectedly exploded off the pot. The contents flew out onto the plaintiff causing severe, disfiguring burns to her back, buttocks, and upper and lower extremities, covering 20-25 percent of her total body surface area.
The plaintiff was rushed to the hospital for emergency treatment and had to be admitted to the hospital burn unit for two days. She claims the device is defectively designed and manufactured and is unreasonably dangerous for its intended use by consumers. She also filed her case in California and seeks compensatory and punitive damages.
Several Brands of Pressure Cookers Reported to Cause Injury
There are over a dozen brands of pressure cookers available to American consumers today, but nearly half of those have been linked to serious malfunctions, property damage, and/or injuries. Most cases read similarly to those listed above—the safety mechanisms meant to prevent the lid from opening don't work as expected, as the lid opens anyway while the pot is still under pressure, causing the contents to be forced out into the room and onto consumers.
These malfunctions are extremely dangerous and can end up causing severe burns, not only to adult users of the product but sometimes to other family members nearby, including children. Consumers may follow all the instructions and still end up getting injured.
In late 2018, a Florida family reached a $27 million settlement with Lifetime Brands Inc. over a faulty pressure cooker that exploded and burned a 3-year-old girl.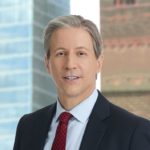 Exclusively focused on representing plaintiffs, especially in mass tort litigation, Eric Chaffin prides himself on providing unsurpassed professional legal services in pursuit of the specific goals of his clients and their families. Both his work and his cases have been featured in the national press, including on ABC's Good Morning America.