As litigation involving firefighting foams heats up, the U.S. Environmental Protection Agency (EPA) recently released new treatment options to help remove per- and polyfluoroalkyl substances (PFAS) from drinking water. These chemicals are toxic to human health and have been linked with cancer and other problems.
PFAS are released when firefighting foams are used at military bases and training facilities, after which they may leach into the ground and contaminate drinking water. Several states have committed to conducting additional studies to better understand the long-term health effects of PFAS. Meanwhile, individuals who were harmed by these chemicals may be eligible to file lawsuits against firefighting foam manufacturers.
EPA Provides Updated Information on PFAS
The most recent update on the EPA's Drinking Water Treatability Database includes treatment and contaminant information on four new PFAS compounds, bringing the total number in the database to 26. So far, research has focused mostly on two main PFAS: perfluorooctane sulfonate (PFOS) and perfluorooctanoic acid (PFOA), both of which are used to make firefighting foams and other consumer products like carpets, furniture, food packaging, and stain-resistant fabrics.
The four new PFAS compounds are:
Difuoro(perfluoromethoxy) acetic acid, also known as Perfluoro-2-methoxyacetic acid
Perfluoro-3,5-dioxahexanoic acid
Perfluoro-3,5,7-trioxaoctanoic acid
Perfluoropropane sulfate
The update also contains 20 new scientific references to the existing PFAS entries, increasing the depth of the scientific knowledge available in the database, as well as possible treatment processes to remove these toxins from drinking water. "Water utility managers, water treatment experts, states, tribes, local governments, researchers, and others can use this new and updated information to help treat PFAS in drinking water systems to protect the health of communities across the nation," the EPA wrote.
Federal Push to Learn More About PFAS Health Effects
Meanwhile, several states have launched new studies designed to better understand the long-term health effects of PFAS. The Pennsylvania Department of Health received a $5 million federal grant back in September 2019 to study the effects of the toxins in Bucks and Montgomery Counties. Several communities in Pennsylvania were affected by high levels of PFAS in drinking water in 2019.
Similar studies will be conducted in other states, including California, Colorado, Massachusetts, Michigan, New Hampshire, New Jersey, and New York. All are based on protocols designed by the Centers for Disease Control and Prevention (CDC) and are funded by Congress as part of the Department of Defense appropriations.
The main purpose of the studies is to compare the health of people living near known contaminated sites versus those not living near contaminated water.
Parents File Lawsuit Claiming Contaminated Drinking Water Injured Their Daughter
Individuals who were exposed to firefighting foams and then developed health problems are being encouraged to file lawsuits in an attempt to gain compensation for medical expenses, lost wages, and lost earning capacity. On July 8, 2020, the parents of a New Jersey woman whom the plaintiffs say suffered profound injuries because of her exposure to water contaminated with PFAS filed a new firefighting foam lawsuit in the District of New Jersey.
The plaintiffs' daughter was allegedly exposed to high concentrations of PFAS in groundwater and suffered injuries including brain damage, severe cognitive delays, speech impairment, neurological deficits, autoimmune disease, genetic damage, and musculoskeletal abnormalities. Because of these injuries, she is unable to care for herself.
The parents blame firefighting foam manufacturers for failing to take the appropriate precautions to safeguard community health.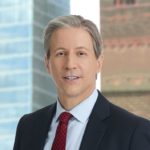 Exclusively focused on representing plaintiffs, especially in mass tort litigation, Eric Chaffin prides himself on providing unsurpassed professional legal services in pursuit of the specific goals of his clients and their families. Both his work and his cases have been featured in the national press, including on ABC's Good Morning America.