The number of people killed in drunk-driving accidents has gone down over recent decades. In 2019, these deaths reached the lowest percentage since 1982, according to the National Highway Traffic Safety Administration (NHTSA).
Still, over 10,000 people lost their lives in drunk-driving crashes in 2019, and these deaths were all preventable.
Meanwhile, driving while under the influence of drugs appears to be a growing factor in impaired-driving crashes. While drunk-driving accidents have decreased, the number of drivers testing positive for marijuana and other drugs has increased. The NHTSA reports that drug use among fatally injured drivers who tested for drugs rose from 25 percent in 2007 to 42 percent in 2016.
The Centers for Disease Control and Prevention (CDC) notes that after alcohol, marijuana is the drug most often linked to drugged driving. At the end of 2019, the CDC reported that the number of people who acknowledged operating a motor vehicle after consuming marijuana spiked by 47 percent in a four-year span.
If you are involved in an accident with a drugged driver, you may wonder about your rights. Can you prove your case?
Enforcing the Law in Accidents Involving Drugs
Though driving while under the influence of drugs, including marijuana, is illegal, enforcement of these laws is more difficult than enforcing laws against drunk driving. That's because of the following reasons:
To date, we have no reliable roadside test to measure the amount of an illicit drug in a driver's system. Unlike the breath test, which can quickly measure alcohol in a person's system, there is no such easy on-site test to detect the presence of drugs.
Many drugs take days or weeks to clear a person's system, making it difficult to determine whether and to what extent a drug may have impacted a person's driving ability.
Drivers often mix drugs and alcohol, making it difficult to figure out which was most to blame in contributing to the driver's impairment.
If a police officer suspects that drugs may be involved in an accident, he or she can ask the driver to submit to a urine or blood test at a secondary location, to test for drugs. The driver may refuse, but that refusal may open the person up to additional penalties in the future.
Testing for drug impairment remains problematic, though, not only because of the limitations of drug-detecting technology but because of a lack of an agreed-upon limit to determine impairment. Whereas the national level of impairment for drunk driving is .08 g/mL blood alcohol, there is no similar national standard for drugged driving.
States Testing New Drug-Detecting Technology
As the popularity of marijuana increases and more states legalize the drug, roadways are seeing more drug-related accidents. The NHTSA states that marijuana impairs psychomotor skills, lane tracking, and cognitive function. The CDC adds that it can slow reaction time, impair coordination, distort perception, and lead to memory loss.
Some states have launched pilot programs to try out new types of drug-testing technology. Meanwhile, if you were involved in an accident with an intoxicated or drugged driver, always call the police. A police report will provide evidence that may later support your personal injury case. Then contact a car accident lawyer for help in gaining the compensation you deserve.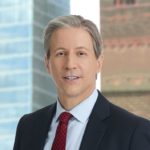 Exclusively focused on representing plaintiffs, especially in mass tort litigation, Eric Chaffin prides himself on providing unsurpassed professional legal services in pursuit of the specific goals of his clients and their families. Both his work and his cases have been featured in the national press, including on ABC's Good Morning America.