Hearing loss has long been a problem for veterans. In 2017, about 1.79 million veterans received disability compensation for tinnitus and 1.16 million for hearing loss, according to the Hearing Health Foundation. The Veterans Administration (VA) adds that hearing problems, including tinnitus or ringing in the ears, are "by far the most prevalent service-connected disability among American Veterans."
Unfortunately, hearing loss can lead to other health problems like depression and anxiety. In a 2015 study, 79.1 percent of tinnitus sufferers tested had been diagnosed with anxiety, and 59.3 percent with depression, while 58.2 percent suffered from both.
The U.S. Government for years bought what is considered to be effective earplugs for service men and women from the 3M Company. They only recently learned that these earplugs were not effective and that in fact, 3M had conducted faulty tests on the products to show that they met military standards, when in fact they did not.
3M Agrees to Pay $9.1 Million for Faulty Earplugs
In the summer of 2018, 3M agreed to pay $9.1 million to settle allegations with the Department of Justice (DOJ) that they had knowingly sold defective earplugs to the military between 2006 and 2015. Specifically, the complaint alleged that 3M and its predecessor, Aearo Technologies, Inc., knew that their Combat Arms Earplugs version 2 (CAEv2) were too short for proper insertion and could therefore loosen imperceptibly, allowing some sounds to enter the ear canal and potentially cause damage. The plaintiffs further alleged that 3M/Aearo did not disclose this design defect to the military.
According to the plaintiffs in the lawsuit,  Aearo Technologies and later, 3M (3M acquired Aearo in 2008) were aware as early as 2000 that their earplugs were defective. During internal company testing that year, the earplugs did not perform as expected, and the company realized something was wrong. Instead of going back and fixing the problem, the company manually manipulated the earplugs to address the design flaws, then submitted those results to win the military contract.
3M Manipulated Test Results to Make Their Earplugs Look State-of-the-Art
Most earplugs reduce noise by about 30-some decibels, which can help protect soldiers from loud noises on the battlefield and extend the time they can be exposed to these noises before suffering from permanent hearing damage. Without the ability to hear a commander yelling to get down, for example, or to detect the sound of an enemy footstep nearby, soldiers' lives are at risk.
Knowing this, Aearo strived to make their earplugs the best of both worlds. They designed them so one end (the closed end) would offer complete hearing protection, while the other (the open end) would block out loud noises like gunfire, while allowing soldiers to detect softer noises like spoken commands. Called "dual-ended" earplugs, the products were advertised as solving one of the issues soldiers had been struggling with for decades.
According to the lawsuit that was eventually filed against 3M, when Aearo tested its own products back in 2000, Aearo personnel received far lower noise reduction rate (NRR) results than they expected when testing the closed end. In response, they stopped testing after only 8 subjects when they had planned 10. They went on to test all 10 subjects with the open end, however, to show that when the user wore the earplugs this way, he or she would still be able to hear important sounds.
Once they realized the problem causing the poor results—that the earplugs were too short to fit properly in some users' ears—they retested the closed end of the product, manually manipulating how it was inserted to prevent any loosening. The results were improved. The company never retested the open end this way, however, allegedly because they wanted to retain the results they'd gotten before to make the products more attractive to the military.
The strategy worked. Between 2006 and 2015, 3M/Aearo were the exclusive providers of these earplugs to the military. Meanwhile, thousands of soldiers wearing those earplugs unwittingly put themselves at risk of hearing damage and tinnitus.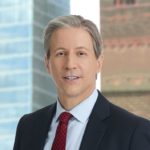 Exclusively focused on representing plaintiffs, especially in mass tort litigation, Eric Chaffin prides himself on providing unsurpassed professional legal services in pursuit of the specific goals of his clients and their families. Both his work and his cases have been featured in the national press, including on ABC's Good Morning America.