On May 7, 2014, Florida resident Peggy Paduda filed a complaint against Karl Storz, manufacturer of the Storz Rotocut Morcellator. The case is pending in the U.S. District Court for the Southern District of Florida. Paduda claims the manufacturer failed to provide adequate warnings about the risks associated with the surgical tool, failed to make it safe for use, and fraudulently misrepresented the risks of using it.
Paduda is one of many women filing personal injury lawsuits against manufacturers of electric morcellators, after an April 2014 FDA warning urged doctors to reconsider their use of the instruments for laparoscopic hysterectomies and myomectomies.
Morcellator Spreads Cancerous Tissue
According to court documents (Case 0:14-cv-61086-RSR), Paduda underwent surgery in April 2013. She had no history of endometrial cancer, a rare type of uterine cancer, prior to the procedure.
The surgeon who performed the surgery used a Storz Morcellator to cut, shred, and remove Paduda's uterus in a laparoscopic procedure. Paduda claims the instrument "disseminated and fulminated an endometrial stromal sarcoma cancer throughout her abdominal cavity, worsening her long-term prognosis and the natural course of this cancer." A pathologist analyzed her uterine tissues after the surgery and diagnosed her with endometrial cancer.
Morcellator Creates More Severe Diagnosis
Endometrial stromal sarcoma (ESS) is a rare uterine cancer that is slightly different from other types of endometrial cancer. It develops from a different type of cell, and on its own, is usually considered less aggressive than standard endometrial cancer. It's more prevalent in pre-menopausal women, and is typically slow to grow and expand, but in some cases, can exist as a more aggressive, fast-growing cancer.
As is the case with most victims of cancer spread by a morcellator, Paduda has a more severe diagnosis now than she would have had if the cancerous tissues had remained localized. She has been diagnosed with advanced-stage ESS, with doctors identifying cancer cells all over the peritoneal cavity (the gap between the wall of the abdomen and the organs within it). Had she not gone through the procedure with the morcellator, the cancerous tissues would have remained in the uterus and fallopian tube, where they would have been easier to treat.
Severe Health Ramifications
Paduda went through a second surgery on May 9, 2013, to treat the spread of the endometrial cancer. She has also gone through 31 radiation treatments and the accompanying side effects, including joint pain, fatigue, insomnia, inflammation, and stomach upset.
The FDA approved the first power morcellator in 1993. The tool makes it possible for surgeons to perform hysterectomies and myomectomies through small incisions, resulting in reduced blood loss, a reduced risk of infection, and faster postoperative recovery.
Recent reports and studies, however, have revealed that in some cases, when cancerous tissues exist in the uterine area, the use of a morcellator can spread those cancerous tissues to other areas of the body, seeding new cancers.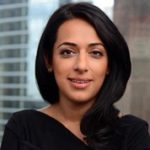 Exclusively focused on representing plaintiffs—especially in mass tort litigation—Roopal Luhana prides herself on providing unsurpassed professional legal services in pursuit of the specific goals of her clients and their families. While she handles complex cases nationwide on behalf of consumers, Ms. Luhana resides with her family in Brooklyn, New York.