On June 29, 2018, the U.S. Consumer Product Safety Commission (CPSC) announced another recall of Can-am all-terrain vehicles (ATVs) because of a fire hazard. This is one of many recalls the company has implemented to deal with potential fuel leaks. This time around, the recall affects about 13,300 vehicles.
BRP Can-Am Recalls ATVs for Fire Hazard
The problem is the fuel tank. When users open the gas cap, fuel can spray out, creating a potential fuel leak and fire hazard. The company has received six reports of fuel spraying out, but so far, no injuries or fires have been reported.
The vehicles were sold at Can-Am dealerships nationwide from June 2017 through June 2018 for between $6,000 and $16,500. The recall involves model year 2018 Can-Am Outlander and Renegade ATVs sold in a variety of colors. Consumers can find the model name on the side panels, and the VIN is printed on the frame under the seat and on the frame behind the right front wheel.
All of the vehicles were manufactured in Mexico, and were imported by BRP U.S. Inc. The company advised consumers to stop using the vehicles immediately, and to contact a BRP Can-Am ATV dealer for a free repair. BRP is contacting all known purchasers directly.
The following are models included in the recall:
Outlander 450, 570, 650
Outlander 6X6 DPS 650
Outlander 6X6 XT 1000
Outlander DPS 450, 570, 650, 850, and 1000R
Outlander DPS LE 570
Outlander MAX 450 and 570
Outlander MAX DPS 450, 570, 650
Outlander MAX LTD 1000R
Outlander MAX WIN 650 and 850
Outlander MAX St 570, 650, 850 and 1000R
Outlander MAX XT LE 650
Outlander MAX XTP 850 and 1000R
Outlander MOS 450, 570 and 1000R
Outlander WIN 650 and 850
Outlander XT 570, 650, 850, and 1000R
Outlander XT 850 and 1000R
Outlander XXC 1000R
Renegade 570, 850 and 1000
Renegade XXC 850 and 1000R
CPSC Warns Consumers to Stay Off Paved Roads
According to the latest report from the CPSC, there were 14,653 ATV-related fatalities between 1982 and 2016. A tragic 22 percent of those occurred in children younger than 16 years of age. CPSC staff received reports of 337 fatalities in 2016 alone, with 484 occurring in 2015, and 581 in 2014.
Meanwhile, in 2016, there were an estimated 101,200 ATV-related, emergency department-treated injuries in the U.S., and an estimated 26 percent involved children younger than 16 years of age. About 28 percent of these injuries were fractures.
ATVs are dangerous on their own, but if they have defects caused by manufacturing or design errors, they can be even more dangerous or even deadly. Consumers are urged to check for active recalls on their vehicles by consulting the manufacturers' websites, and to always operate ATVs according to safety recommendations.
The CPSC recently put out an updated public safety message encouraging riders to keep ATVs off the roads. Nearly a third of reported deaths between 2010 and 2013 were related to incidents involving ATVs being ridden on paved roads or parking lots. The vehicles are designed to be driven only on off-road terrain, and are more difficult to control on paved surfaces.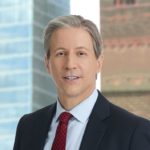 Exclusively focused on representing plaintiffs, especially in mass tort litigation, Eric Chaffin prides himself on providing unsurpassed professional legal services in pursuit of the specific goals of his clients and their families. Both his work and his cases have been featured in the national press, including on ABC's Good Morning America.