On April 10, 2018, the U.S. Consumer Product Safety Commission (CPSC) announced a recall of about 6,500 model 2017 Can-Am Outlander and Outlander Max All-Terrain Vehicles (ATVs) due to a defect that could result in a loss of steering control, posing a crash hazard to consumers.
The company actually sent out an interim notice about the issue back in December 2017, but did not initiate the recall until this month, after deciding that the defect could cause injuries or death.
Can-Am ATVs May Have Defect that Affects Steering
The Can-Am ATVs are distributed by BRP U.S. Inc., of Sturtevant, Wisconsin, and are manufactured in Mexico. They were sold at Can-Am dealers nationwide from June 2016 through December 2017 for between $6,000 and $9,750.
According to BRP, the issue is that the dynamic power steering shaft can break and result in a loss of steering control. Prior to the recall, the company received 13 reports of broken steering shafts worldwide, including two reports in the U.S. So far, no injuries have been reported.
The recall involves the following models that have dynamic power steering and a 450 or 570 engine.
2017 Outlander DPS 570 EFI
2017 Outlander DPS 450 EFI
2017 Outlander XT 570 EFI
2017 Outlander Hunter Edition 570 EFI
2017 Outlander XMR 570 EFI
2017 Outlander MAX DPS 570 EFI
2017 Outlander MAX DPS 450 EFI
2017 Outlander MAX XT 570 EFI
BRP advises consumers to stop using the vehicles immediately and to contact a BRP Can-Am ATV dealer for a free repair. Consumers can also contact the company toll-free at 888-272-9222 from 8:00 a.m. to 8:00 p.m. ET Monday through Sunday, or can check online at http://www.can-am.brp.com/ and click on "Owner Center" and then "Safety."
Other Can-Am Recalls
This isn't the first time the company has had issues with Can-Am vehicles. Back in 2016, they recalled certain 2016 Can-Am Defender TM Side-by-Side vehicles because of a defective instrument cluster. The instruments could display the gearbox position in "P" even though the gearbox wasn't mechanically engaged in the park position. "In some circumstances," BRP told consumers in an alert letter, "this misleading display may result in the vehicle unexpectedly rolling away, which could lead to injury or even death." They advised consumers to schedule an appointment with a dealer for a complimentary repair.
In November 2016, the company again recalled about 2,380 side-by-side off-road vehicles, again due to a potential loss of steering control. According to the company, the steering rack and pinion assembly could have an improper amount of grease and result in a loss of control and a crash hazard. BRP received 33 incident reports regarding the problem, including reports of intermittent or complete steering lock. No injuries were reported.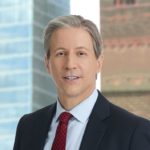 Exclusively focused on representing plaintiffs, especially in mass tort litigation, Eric Chaffin prides himself on providing unsurpassed professional legal services in pursuit of the specific goals of his clients and their families. Both his work and his cases have been featured in the national press, including on ABC's Good Morning America.