The Cumberland Hospital for Children and Adolescents in New Kent County, Virginia, is facing claims that one of its doctors sexually abused multiple children while serving as medical director at the facility. The case was filed in Richmond's Circuit Court in October 2020, with the plaintiffs seeking a total of $127 million in damages.
Hospital Under Police Investigation
Also known as Cumberland Academy, the Cumberland Hospital was founded in 1983 as a hospital that provides "integrated care, combining medical, psychotherapeutic, rehabilitative, behavioral and educational services for young people challenged by both complex medical and emotional needs," according to the website.
The hospital's mission is to "identify each individual's strengths and develop a plan of care that assists them to move toward greater independence and reintegration into the larger community of school, work and home." It specializes in brain injuries, chronic illnesses, and neurobehavioral issues, and states that it "treats patients and visitors with respect, dignity and courtesy."
According to the 20 plaintiffs in this lawsuit, however, that wasn't true for them. In October 2019, CBS reported that two dozen incidents involving ten patients weren't entered into the state's computerized human rights information system (CHRIS). Legally, such information is supposed to be entered within 24 hours of each allegation.
The hospital was cited with noncompliance, but that was only the tip of the iceberg. In February 2020. CBS reported that the hospital had been under criminal investigation by the Virginia State Police for alleged child abuse and neglect for more than two years. The police launched its probe on October 17, 2017, and since then, has collected about 250 pages of documents and information concerning potential abuse and neglect at the hospital.
Young Woman Claims Doctor Stole Her Innocence
Now, the families of 20 former patients at Cumberland have banded together to file a lawsuit alleging sexual and physical abuse that occurred over a 12-year period. In addition to the hospital, the plaintiffs also named Dr. Daniel N. Davidow, the hospital's former medical director, as a defendant, with eleven of the plaintiffs claiming he sexually abused them.
Dr. Davidow worked at the hospital from 1996 until February 2020 and has given a statement denying all the allegations. A 20-year-old Florida woman, however, who is one of the 20 former patients listed in the lawsuit, says Dr. Davidow repeatedly sexually assaulted her. She went to the hospital when she was 17 years old, and claimed the doctor abused her during her very first exam, and multiple times afterward.
"He took a lot of innocence I still had as a teenage girl and he took my ability to function normal," she told CBS news.
The plaintiffs also claim that the hospital committed fraud by:
keeping patients longer than necessary to maximize revenue;
hiring inadequate staff to oversee its operation; and
allowing older patients to abuse younger ones after hours.
Named as a second alleged abuser was Herschel "Mickey" Harden, a psychotherapist who worked at the facility. He was indicted on sex crimes in February 2020 as part of the police investigation.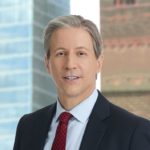 Exclusively focused on representing plaintiffs, especially in mass tort litigation, Eric Chaffin prides himself on providing unsurpassed professional legal services in pursuit of the specific goals of his clients and their families. Both his work and his cases have been featured in the national press, including on ABC's Good Morning America.