The U.S. Consumer Product Safety Commission recently completed a month-long safety campaign to raise awareness of the dangers associated with corded window blinds and curtains. Called the "Window Covering Safety Month," the campaign began on October 9, 2020, and urged parents to check all windows for accessible cords that could pose strangulation hazards to children.
Children Can Get Entangled In Window Cords, with Most Injuries to the Neck
According to the CPSC, between 2014 and 2019, a total of 46 infants and children were killed in window covering cord strangulation incidences. That was an average of about eight children (12 years and younger) per year. Research published in 2018 showed more than 16,000 children younger than six years of age were treated in emergency departments for these types of injuries between 1990 and 2015. The most common mechanism of injury was "struck by," which usually involves only cuts or bruises, but entanglement injuries accounted for nearly 12 percent of all cases. Almost all of these involved blind cords and 80.7 percent of the injuries were to the neck.
Between 1996 and 2012, researchers identified 231 window blind cord entanglement incidents among children under six years of age, and 98.7 percent involved the child's neck. Two-thirds of those incidences resulted in death.
Dr. Gary Smith, a co-author of the study, warned that there are likely more injuries than those that are treated in emergency departments since some injured children stay home or see non-emergency personnel.
"Despite existing voluntary safety standards for window blinds," the researchers wrote, "these products continue to pose an injury risk to young children." They suggested a mandatory safety standard that would eliminate accessible window blind cords.
New Safety Standards on Window Coverings
A Colorado mom put her 3-year-old son down for a nap, then went back to check on him a little later. She and her 4-year-old daughter found him hanging from the cord of the window blinds, "wearing like a necklace the V-shaped strings above a wooden knob that lowers when the blind goes up," NPR reported.
The mother called 911 and did CPR until the paramedics arrived, but could not save her son. The coroner reported that the child probably wanted to look out the window and may have pushed his bed slightly closer to it to reach the blinds. The cord was tied up, but it wasn't enough. The safety standards for window cords were updated in December 2018. Window covering products sold in the U.S. must now be cordless or have inaccessible short cords. Corded window coverings are now available only on custom-order products. All products manufactured after December 15, 2018, should comply with the new standard.
Tips to Reduce Risk of Window Cord Injuries
To help reduce the risk of these types of injuries in the home, the CPSC advises parents to buy and install cordless window coverings, which are available at most major retailers and online. "Make sure the product is described as cordless," the organization advises.
If you cannot replace your window coverings with cordless ones, the CPSC recommends the following steps:
· Make the pull cords as short as possible.
· Keep all cords out of reach of children.
· Ensure the cord stops are installed properly and adjusted to limit the movement of inner lift cords.
· Anchor the cords to the floor or wall.
· Move all cribs, beds, furniture, and toys away from windows and window covering cords, preferably to another wall.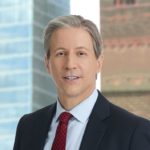 Exclusively focused on representing plaintiffs, especially in mass tort litigation, Eric Chaffin prides himself on providing unsurpassed professional legal services in pursuit of the specific goals of his clients and their families. Both his work and his cases have been featured in the national press, including on ABC's Good Morning America.