An estimated one million adults in the U.S. are injured due to slips and falls every year, with the injury rate rising significantly during the winter months.
Though an accident can happen anytime, sometimes they occur because of someone else's negligence. If that's the case, you may be able to file a personal injury claim to gain compensation for your injuries.
What You Must Be Able to Prove in a Slip and Fall Lawsuit
Business owners have a duty to make their premises safe for the public. This includes maintaining the interior of the property as well as the parking lots and sidewalks. Owners must regularly inspect the property for hazards and address those, as well as remove any snow and ice within a reasonable time.
Failure to perform these duties may amount to negligence in certain situations. Citizens also have a duty, however, to exercise care when walking in a risky area, such as on an icy sidewalk.
How do you know whether your injury may have been caused by a business owner's negligence? You must be able to prove one or more of the following points:
The property owner caused or created the hazard.
The owner knew about the hazard but failed to take reasonable steps to fix it.
The owner should have known about the danger because a reasonable person taking care of the property would have discovered and removed or repaired it.
Laws May Protect Property Owners in Areas with Harsh Winters
When it comes to snow removal, in particular, the idea of what's "reasonable" to expect from a property owner comes into play. This usually differs depending on where you live. What's reasonable in New Mexico, for instance, may not be the same as what's reasonable in New York, based on the climate and typical winter weather patterns.
In some states, there are laws in place that protect property owners. In Pennsylvania, for example, slip-and-fall laws limit liability for weather-related accidents involving snow or ice. Under the Hills and Ridges Doctrine, property owners aren't responsible for slip and fall injuries that occur immediately after a snowstorm. This rule takes into account Pennsylvania's harsh winters.
If a property owner failed to repair broken handrails, for example, or to remove accumulated ice on walkways, an injured individual may have a claim. Failing to provide adequate lighting on walkways like parking lots and stairwells may also be seen as negligent.
Improve Your Odds of Winning a Slip and Fall Case
If you do decide to file a personal injury claim for a slip and fall accident, you may be able to recover the following:
The cost of your medical treatment
Lost wages (if you can demonstrate that your injury caused you to miss work)
Pain and suffering
To increase the odds of winning your case, it's important to gather as much evidence as you can about your accident. Take pictures of the area where you fell and how it looked at the time of the accident, and of your wounds. Gather the names and contact information of any witnesses. See a doctor right away so you have a medical record of your injuries.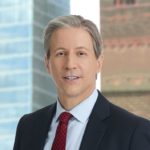 Exclusively focused on representing plaintiffs, especially in mass tort litigation, Eric Chaffin prides himself on providing unsurpassed professional legal services in pursuit of the specific goals of his clients and their families. Both his work and his cases have been featured in the national press, including on ABC's Good Morning America.