On November 29, 2018, the Roman Catholic Diocese of Wheeling-Charleston, West Virginia, released the names of 31 priests or deacons said to have been credibly accused of sexual abuse. The dioceses reviewed more than 2,000 files containing tens of thousands of documents before releasing the names. Eleven of the accused are deceased, and none of the others remain in active ministry.
Wheeling-Charleston Archbishop William Lori stated he hoped the release would "be one of many steps taken to restore trust with parishioners and the broader community in West Virginia."
Dioceses Hopes Release of List Will Help Victims Heal
The diocese also released 13 additional names of priests who served in the diocese and were credibly accused of sexual misconduct elsewhere. The list includes incidents dating as far back as 1950.
Bryan Minor, delegate for administrative affairs for the dioceses, said the diocese sincerely apologized to all victims and their families and hoped that the release of the list would help people heal.
"Credible accusations" include those where there is reasonable cause to believe the offense occurred. More specifically, the incidents listed involve violations of rules set by the Catholic Church back in 2002 to address abuse allegations. It is unclear whether any of the misconduct was criminal. Cases where the accusations were not deemed credible were not included in the list.
Full information concerning each incident is included in the list, complete with dates, descriptions, and statuses of the priests.
At Least One Important Name Left Off the List
Some victims believe that West Virginia Bishop Michael Bransfield's name should have been added to the list. Two months before the release, Pope Francis accepted the bishop's resignation and ordered an investigation into allegations that he had sexually harassed adults.
Those accusations arose in 2012 during the criminal trial of Rev. James Brennan, who had been charged with sexual abuse. Two witnesses and a prosecutor alleged Bransfield may have known about the sexual misconduct or may have abused minors himself. The omission of Bransfield's name raises concerns about other names that may have been left off the list because the church did not deem them "credible."
Some Priests Served Prison Time for Abuse
Many of the priests included in this list were linked with multiple incidences of abuse. Rev. Victor Frobas, for example, was linked with 17 incidences between 1959 and 1987 with multiple claims of abuse of minors. The diocese suspended him in 1987, and later that year he was indicted for inappropriate contact with two minors. He spent 18 months in prison, followed by probation. He died in 1993.
Another accused priest, Rev. Felix Owino, was convicted in 2010 in Northern Virginia for aggravated sexual battery of a girl and was deported to Africa. Rev. Paul J. Schwarten served 18 months in prison for inappropriately touching a minor. He also died in 1993.
The diocese has created a hotline where people can report acts of sexual abuse by clergy, staff, or volunteers at 1-833-230-5656. The release of this list of names follows similar releases in other cities, including most recently, Jefferson City, Missouri.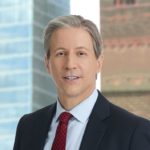 Exclusively focused on representing plaintiffs, especially in mass tort litigation, Eric Chaffin prides himself on providing unsurpassed professional legal services in pursuit of the specific goals of his clients and their families. Both his work and his cases have been featured in the national press, including on ABC's Good Morning America.