West Virginia Catholic Bishop Michael J. Bransfield recently submitted his resignation to Pope Francis, who accepted the resignation and ordered an investigation into allegations the bishop sexually harassed adults.
This follows in the wake of the Pennsylvania grand jury report identifying over 300 "predator priests" in six Pennsylvania dioceses, and other widespread allegations within the Catholic Church of decades of child abuse.
Pope Assigns Another Bishop to Lead Investigation
Bransfield was the bishop of the Wheeling-Charleston Diocese, which covers all of West Virginia. The Pope assigned Archbishop William E. Lori of Baltimore to take over Bransfield's duties and to investigate the allegations against him.
In a statement, Lori pledged to "conduct a thorough investigation in search of the truth into the troubling allegations against Bishop Bransfield and to work closely with the clergy, religious and lay leaders of the diocese until the appointment of a new bishop."
Anyone wishing to share information related to the investigation is invited to call the hotline at 1-833-272-4225.
When bishops reach the age of 75, as Bransfield recently did, they are required to offer their resignations, though it's up to the church whether they are allowed to continue to serve.
Catholic Church Struggles Under Multiple Abuse Allegations
These allegations against Bransfield arose just as Pope Francis met with the Vatican on Thursday, September 13th, to discuss the numerous sex abuse scandals currently rocking the Catholic Church. In addition to the recent grand jury report on Pennsylvania, there are claims against American Cardinal Theodore McCarrick, who allegedly abused seminarians and an altar boy.
McCarrick was the Archdiocese of Washington between 2001 and 2006, and he was 88 years old when he resigned in July 2018. The Pope ordered his suspension from public ministry while the Archdiocese of New York investigated allegations of abuse. The altar boy claims that McCarrick molested him twice in 1971 and 1972 while the boy was being fitted for a cassock.
A letter published by the Catholic News Service from a top Vatican official acknowledges allegations concerning McCarrick as far back as the year 2000. The New York priest who received the letter told CNN that he alerted top officials to the alleged misconduct, but leaders failed to act.
Archbishop Carlo Maria Vigano, former Vatican ambassador to the United States, has called on Pope Francis to resign because of his failure to act on these matters. He said that he alerted the Pope to the concerns about McCarrick five years ago, yet nothing was done.
Bransfield Accused in Earlier Abuse Case
Bransfield was also implicated in a 2012 Philadelphia sex abuse case, but he denied the allegations. The lawsuit involved accusations against Philadelphia priests William Lynn and James Brennan. Brennan was accused of sexually abusing a boy, while Lynn was charged with covering it up.
A witness in the trial claimed Bransfield allowed another pedophile priest, Stanley Gana, to use Bransfield's house, where Gana allegedly assaulted boys. Bransfield was also implicated in the abuse, with witnesses claiming not only that he was aware of Gana's actions, but that he was also abusing boys. Bransfield called the claims "unbelievable and shocking."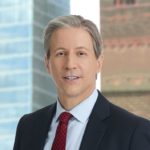 Exclusively focused on representing plaintiffs, especially in mass tort litigation, Eric Chaffin prides himself on providing unsurpassed professional legal services in pursuit of the specific goals of his clients and their families. Both his work and his cases have been featured in the national press, including on ABC's Good Morning America.