West Virginia Attorney General Patrick Morrisey has filed a sexual misconduct lawsuit against the state's Catholic Church and its former bishop, Michael J. Bransfield. The complaint alleges that Bransfield and the diocese knowingly employed abusive clergy and failed to conduct adequate background checks on those working at the diocese's various locations. The case was filed in Wood County Circuit Court.
West Virginia Investigation Leads to Lawsuit
Morrisey initiated an investigation into the state's dioceses in September 2018, after a Pennsylvania grand jury released a report the month before detailing decades of alleged abuse affecting at least 1,000 children. Some of the priests identified in that report had also been employed in the West Virginia Wheeling-Charleston diocese (which encompasses the entirety of the state).
Morrisey was also allegedly aware of allegations that Bransfield had sexually harassed adults and committed financial improprieties. Pope Francis accepted Bransfield's resignation that same month and authorized Baltimore Archbishop William Lori to conduct an investigation into the allegations.
The main goal of the state's investigation was to determine if other Catholic priests, in addition to those mentioned in the Pennsylvania grand jury report, had been accused of sexually abusing children. Preliminary findings indicated that there were other abusive priests that had worked in the state. Based on that information, Morissey issued two formal investigative subpoenas into the dioceses in October 2018 and in February 2019.
The investigation is not yet complete, but based on facts learned so far, and on lack of cooperation from the diocese (they have withheld some documents), Morissey filed the new lawsuit against the diocese and Bransfield. The complaint alleges that the diocese engaged in unfair or deceptive acts by failing to disclose to consumers of its educational and recreational services that it employed priests and laity who had sexually abused children, including an admitted abuser that the diocese allowed to work in a Catholic elementary school.
The Wheeling-Charleston diocese operates six high schools and 19 elementary schools in West Virginia and has also operated other schools in the past.
Diocese Covered Up Abuse; Allowed Abusive Priests Back Into Schools
According to the complaint, Bransfield, along with prior Bishops Joseph Hodges and Bernard Schmitt, was ultimately responsible for and controlled all activities within the dioceses, including the operation of its schools, camps, and recreational facilities. Hodges and Schmitt allegedly knew of sexual abuse complaints against priests in the dioceses but didn't report those individuals to law enforcement or to parents.
As one example, Morissey alleges that after Father Patrick Condron admitted to sexually abusing a student at St. Joseph Preparatory Seminary High School, the diocese sent him for treatment and then later assigned him to Wheeling Catholic Elementary School from 1998 to 2001. They did not notify law enforcement or parents.
The complaint also alleges that the diocese ordained Victor Forbas in Philadelphia as a priest in West Virginia while being fully aware of credible claims of sexual abuse against him. Forbas later admitted to sexually abusing children in Missouri.
Behaviors like these are in stark contrast to the promises the diocese made to parents. In 2005, the diocese adopted a new "Safe Environment Program" meant to protect children from abuse. Part of that program included conducting background checks on clergy and volunteers. The diocese stated on its website that all school employees and volunteers "must pass a national background check…."
Yet the diocese allegedly did not perform such a background check on an employee who admitted on his application to having been accused of child sexual abuse in the past. Instead, they hired him as a priest to work at a parish operating an elementary school. The complaint lists several other examples of either missing or inadequate background checks on clergy and other employees.
Morissey is seeking a permanent court order blocking the diocese from continuing this conduct, as well as injunctive relief, restitution, and civil penalties.
In November 2018, the diocese released a list of 18 priests deemed to have been credibly accused of sexual abuse of children beginning in 1950 and continuing through the summer of 2018. They also published a list of 13 additional priests employed within that timeframe who were credibly accused of abuse in another state.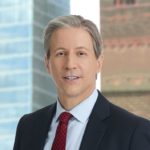 Exclusively focused on representing plaintiffs, especially in mass tort litigation, Eric Chaffin prides himself on providing unsurpassed professional legal services in pursuit of the specific goals of his clients and their families. Both his work and his cases have been featured in the national press, including on ABC's Good Morning America.