The American Academy of Pediatrics (AAP) recently released a policy statement urging pediatricians to take a bigger role in preventing sexual abuse or exploitation of children.
"Sexual abuse or exploitation of children is never acceptable," it reads in part. "Pediatricians and health care professionals should be trained to recognize and abide by appropriate provider-patient boundaries."
The statement comes in the wake of several high-profile child sexual abuse cases in which the abusers were pediatricians.
AAP Seeks to Address Pediatrician Child Sexual Abuse
One of the most well-known cases, according to U.S. News, is that of Larry Nassar, a former team physician for USA Gymnastics who was accused of "assaulting at least 265 girls under his care from between 1992 to 2014. Many victims were sexually abused at every visit, under the guise of medical care—often with their parents in the room."
David Finkelhor, director of the Crimes Against Children Research Center at the University of New Hampshire, assured parents that the pediatrician's office is "not a high-risk setting" for sexual abuse, but a complicated one because pediatricians have tremendous authority.
In February 2021, the state of California took action to end the medical career of Patric Clyne, Santa Clara County's former chief pediatrician for children in foster care. This was 20 years after allegations surfaced that he had sexually abused boys living in his home and patients as young as six years old.
"Medical institutions should screen staff members for a history of child abuse issues," the AAP stated, "train them to respect and maintain appropriate boundaries, and establish policies and procedures to receive and investigate concerns about patient abuse."
AAP Urges Pediatricians to Protect the Health of Their Patients
In October 2021, a Mayo Clinic pediatrician working in La Cross, Wisconsin, was charged with child sexual assault. Dr. Joseph T. Poterucha, 40, was initially charged with abuse of a child under 13 on October 15th. Two more charges were filed the following week.
In March 2022, a Hudson Valley, NY pediatrician was arrested on an indictment charging him with sexual misconduct involving two young female patients. Ibrahim Rabadi of Red Hook was arraigned in Columbia County Court on a charge of second-degree course of sexual conduct against a child. His practice focused on pediatric and adolescent medicine.
"It is the responsibility of pediatricians to protect and foster the health of their patients," the AAP stated. "Any sexual contact with current or former pediatric patients by pediatricians and HCPs [health care providers] is abusive and unethical."
The AAP went on to write that this new statement aims to "assist parents, caregivers, and health care professionals in preventing sexual abuse of children in health care settings and to guide the response to patients' disclosers of sexual abuse."
How Parents Can Spot Grooming Behaviors
The AAP added a section on potential grooming behaviors that predatory physicians may engage in. These include the following:
Actions that increase the parent's and/or child's trust and dependence on the perpetrator while gradually obtaining the child's accommodation to sexual acts.
The perpetrator may begin with seemingly harmless touches on the shoulder and thigh and then slowly progress to more overt contact.
Other examples include favors or gifts and repeated contact with an unsupervised child.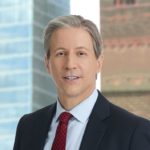 Exclusively focused on representing plaintiffs, especially in mass tort litigation, Eric Chaffin prides himself on providing unsurpassed professional legal services in pursuit of the specific goals of his clients and their families. Both his work and his cases have been featured in the national press, including on ABC's Good Morning America.