The Centers for Disease Control and Prevention (CDC) states there are about 16,100 nursing homes in the U.S., with about 1.5 million residents. Meanwhile, according to the National Center on Elder Abuse, over 20,000 complaints of abuse, gross neglect, and exploitation on behalf of nursing home and board and care residents were reported in 2003.
Now, according to a new state-by-state report by Families for better Care, a Florida-based nursing home advocacy group, there is widespread abuse and neglect in our nation's nursing homes, with an abundant lack of staffing. While Alaska, Hawaii, and Maine scored "superior" grades and ranked among America's best nursing home states, Texas, Georgia, Louisiana, and Tennessee each scored below average. New York, as well, was one of 11 states in the country to receive failing grades.
Advocacy Group Grades States on Nursing Home Care
For the study, Families for Better Care ranked and graded states on eight different federal quality measures. These included the number of hours both registered nurses and certified nurse assistants gave each resident per day, the number of registered nurses working at the facility, the number of direct care staff members, health inspection outcomes, ombudsman complaints, and deficiencies reported.
These measures were then compiled, arranged, and compared, with researchers assigning a letter grade based on each state's comparative ranking. The state's final grade was calculated by averaging the assigned grades to each qualitative measure.
Key Findings of the Study
As a result of all of these measurements, the researchers came up with the top ten states with overall superior grades. These included, in order, Alaska, Rhode Island, New Hampshire, Hawaii, Oregon, Main, Utah, Idaho, South Dakota, and North Dakota.
The results also showed the lowest ranked states, all with failing grades. These included, in order, Texas, Louisiana, Indiana, Oklahoma, Missouri, New Mexico, New York, Michigan, Nevada, Illinois, and Iowa.
In addition, the researchers noted some key findings of the study. Including, that staffing is critical. "States whose nursing homes employed an abundance of professional nurses and frontline caregivers translated to higher marks," the report stated. The states that rated high had higher numbers of staff members, and the states that rated low had lower numbers.
The results further showed that only seven states provided more than one hour of professional nursing care per resident per day. Direct resident care was also lacking, with 96 percent of states offering fewer than three hours of such case per day.
Abuse Still Happening
We've seen it in the headlines, the stories of residents being abused by staffers. This report found that one in five nursing homes had been linked to abuse, neglect, or mistreatment of their residents in almost half of all states. Nearly 90 percent had cited a deficiency, and no state achieved a majority percentage of above average in nursing home inspections.
Meanwhile, estimates are that the nursing home population will increase by 40 percent over the next decade, due to the increasing number of seniors in society. Brian Lee, executive director for Families for Better Care, stated that he hoped the report would encourage those states with failing grades to make changes. "Our goal is to applaud those states that provide good care," he said, "while motivating improvement for those that score poorly."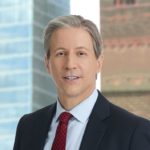 Exclusively focused on representing plaintiffs, especially in mass tort litigation, Eric Chaffin prides himself on providing unsurpassed professional legal services in pursuit of the specific goals of his clients and their families. Both his work and his cases have been featured in the national press, including on ABC's Good Morning America.