In June 2013, Ohio Attorney General Mike DeWine declared that residential care at the Autumn Health Care nursing home was "absolutely shocking and disturbing." He added that the state was revoking the facility's license, and recommended that the federal Centers for Medicare & Medicaid Services cut off payment and benefits.
Now, according to a recent article in The Columbus Dispatch, all but a handful of the residents have been relocated, as all federal funding stopped the first week of September.
What Happened?
Located in Zanesville, Ohio, Autumn Health Care was one of the first nursing homes to come under state investigation in the search for those facilities that were not living up to proper standards of care. After receiving reports of patient neglect from family members of patients, investigators installed secret surveillance cameras inside a number of rooms. Staff members and the nursing home administration had no knowledge of the cameras, but the residents or their guardians were aware of their placement, and had given their permission.
This was the first time investigators used cameras to check up on nursing homes, but the heads of state departments on health and aging say it won't be the last. Videos from inside the home showed shocking incidents of mistreatment, including staff members putting a patient's food tray on his disabled side so he was unable to eat, and staff members failing to check on a patient's breathing apparatus when it fell off during treatment.
The investigation also showed some staff members allegedly falsified documents to make it look like they were providing proper treatment, and that the facility had violations in infection control, food and nutrition, and resident rights.
The Ohio Department of Health sent a letter to the facility on June 4, 2013, stating they intended to revoke the facility's state operating license. The Autumn Health Care administration stated the letter came as a surprise, and that they had just completed an inspection by the health department on June 3, 2013, for which they were cited only for the least serious of deficiencies.
Relocation Process
The government has been watching Autumn Health Care for awhile. The facility was on the federal Centers for Medicare & Medicaid Services list of "special-focus facilities" for 53 months—the longest of any other facility in the state. They had also been placed on an improvement plan, but had failed to meet the standards for improvement.
Now more than 80 residents have been relocated to other facilities. Autumn filed a lawsuit on July 22, 2013, in an attempt to stop the state from shutting down the facility, but a federal judge dismissed the suit on August 6, 2013. During that time, many residents were confused as to what was going on, as the center allegedly told them everything was fine, but once the case was dismissed and the proper information was distributed, most families chose relocation.
Currently, four patients remain at the health care center, but all are paying for their own care as federal benefits have now been stopped.
Filing a Complaint
Autumn Health Care operates other nursing homes in Newark, Mount Vernon, Coschocton, Cambridge, and Somerset, but none of these is affected by the state or federal actions. Meanwhile, family members who believe their loved ones are not being cared for correctly can submit complaints by email to the State of Ohio. They can also hire a personal injury lawyer if they're interested in filing a lawsuit against a facility.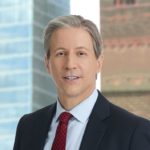 Exclusively focused on representing plaintiffs, especially in mass tort litigation, Eric Chaffin prides himself on providing unsurpassed professional legal services in pursuit of the specific goals of his clients and their families. Both his work and his cases have been featured in the national press, including on ABC's Good Morning America.