According to a study published in the Journal of the American Medical Informatics Association (Jul-Aug 2009), medication administration in nursing homes is prone to many errors. After observing medical staff giving medications to 127 clients, researchers noted 428 errors, amounting to 21.2 percent of the total.
A later study (American Journal of Geriatric Pharmacology, June 2010) showed that repeat medication errors in nursing homes were a "common occurrence" and had greater odds of causing harm than non-repeat errors. Meanwhile, families of victims are fighting back.
Saratoga Springs resident Paul Woodley, for example, filed a new nursing home malpractice lawsuit in March 2013. Woodley claims the staff gave his wife the wrong medication, causing her eventual death.
New York Man Sues Nursing Home
Woodley's wife Janice was living in the Saratoga County-run Maplewood Manor Nursing Home when, according to court documents, the medical staff gave her a dose of insulin that was intended for her roommate. Janice went on to suffer from dehydration, pneumonia, and a urinary tract infection in the two weeks following the incorrect dose, and had to be hospitalized. She died 16 days later.
Woodley brings counts of both negligence and malpractice. His wife was 83 years old.
Medication Errors Can Lead to Death
Several other nursing homes have had difficulties with medication errors. In 2010, following a medication-error related death and other similar problems at the Wadena, Minnesota Fair Oaks Lodge nursing home, health investigators dug deeper. They found that the facility was guilty of neglect and other federally-mandated nursing home standards.
Even after the reported errors, which included one patient who was given medications intended for another, investigators still found a medication error rate of 18 percent six weeks later.
Other Cases Allege Wrongful Death Caused by Medication Errors
In January 2013, the Chicago Tribune reported on another lawsuit filed by a representative for Sonya Eli, who claimed the woman's two doctors were negligent in prescribing an inappropriate dose and combination of medications. The error allegedly resulted in the woman's death in January 2011.
Studies Show Medication Errors Common
Medication errors can occur in a number of ways. Staff members may fail to give the needed medications, for example, give the wrong medications, give the medication at the wrong time, give the wrong dose, or fail to follow the doctor's instructions in administering the drug.
Though most nursing homes are required to have medication error rates of five percent or lower, some are showing rates much higher than that. A 2011 study (American Journal of Geriatric Pharmacology) found that medication errors were common in long-term care facilities, with assisted living facilities particularly vulnerable because non-nursing clinical staff members are often charged with giving out the medications.
An earlier study in 2009 (Journal of General Internal Medicine) reported even more alarming results, finding that medication discrepancies between hospitals and skilled nursing facilities "were the rule rather than the exception," and often involved high-risk drugs such as anticoagulants and hypoglycemic agents.
According to the American Association of Retired Persons (AARP), Americans 75 and older typically take an average of more than 11 medications over a one-year period, making the administration of these medications an extremely important task in nursing homes. Understaffing and undertraining can both be significant factors in increasing error rates.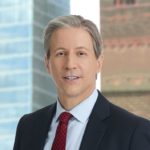 Exclusively focused on representing plaintiffs, especially in mass tort litigation, Eric Chaffin prides himself on providing unsurpassed professional legal services in pursuit of the specific goals of his clients and their families. Both his work and his cases have been featured in the national press, including on ABC's Good Morning America.