According to the Florida Health Care Association (FHCA), when considering lawsuits against nursing homes, "An appropriate system of justice should be based on liability, not making it lucrative for attorneys to file lawsuits." The association goes on to state that "reckless accusations by trial lawyers" take up time and money in the judicial system, and drive up health care costs for nursing home residents, facilities, and taxpayers.
To "keep predatory trial attorneys from using punitive damages to inflate the cost of settlements in nursing home claims," the FCHA, which represents 500 of Florida's nearly 700 nursing home facilities, is supporting a new bill sponsored by Senator Bill Galvano, R-Bradenton, that would require plaintiffs to present "clear and convincing" evidence to a judge before being allowed to pursue punitive damages in court.
Elder Abuse and Neglect It's a Persistent Problem
The National Center on Elder Abuse reports that in 2003, over 20,000 complaints were received of abuse, gross neglect, and exploitation on behalf of nursing home and "board and care" residents. The American Psychological Association adds that for every case of elder abuse and neglect reported to authorities, as many as 23 cases are estimated to go undetected.
"Research also suggests that older people who have been abused tend to die earlier than those who have not been abused, even in the absence of chronic conditions or life-threatening disease," the organization states.
Increasing Litigation Spurs Attempts at Tort Reform
Lawmakers may be looking into tort reform because on the whole, nursing home litigation is on the rise. According to a 2003 study published in Health Affairs, nursing home lawsuits are now widely recognized as one of the fastest-growing areas of health care litigation. Florida, in particular, has seen a rise in nursing home liability insurance premiums and claims rates.
"Our findings about the rates and outcomes of nursing home litigation highlight persistent questions about quality of care in this sector," researchers stated in the 2003 study. Indeed, a National Center on Elder Abuse report in 2010 noted that 91 percent of nursing homes lacked adequate staffing to care for their patients, while 36 percent of them were in violation of elder abuse laws.
Researchers added that quality improvement could remove the basis for these lawsuits, but the effectiveness of that improvement would rely on increasing staffing ratios and other steps that would require significant investments—difficult in today's difficult economy.
In absence of a clear, low-cost path toward making nursing homes safer for residents, states are turning to tort reform.
Why Punitive Damages Are Needed For Nursing Home Abuse Cases
The problem is that reducing financial liability for nursing home companies fails to create incentive to increase quality of care. It's a poor strategy that ends up benefitting only the corporations involved, leaving patients less able to seek justice.
"Deterrence of unsafe practices through imposition of financial liability, particularly punitive damages, has always been considered a critical function of the modern U.S. civil justice system," state Emily Gottlieb and Joanne Doroshow in a 2001 article published for the Center for Justice & Democracy. They "give culpable manufacturers, hospitals, and other wrongdoers the proper economic incentives to become safer and more responsible."
The authors go on to add that, "Jury critics say that punitive damages should be limited, or 'capped,' because otherwise they are too 'unpredictable.' Yet it is the cost of unpredictability of such verdicts that is the essence of the deterrence function of punitive damages."
The Florida bill, which as of April 30, 2013, was headed for the Senate floor, would require those suing for punitive damages to go through a pretrial hearing to determine if there is enough admissible evidence to proceed with the case.
AARP Florida advocacy manager Jack McRay called the bill "unnecessary and unconscionable," stating, "It is already exceedingly difficult to get punitive damages in a case." Making it more difficult for plaintiffs to sue for punitive damages "eliminates the deterrent factor for future behavior," he added.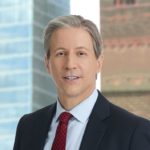 Exclusively focused on representing plaintiffs, especially in mass tort litigation, Eric Chaffin prides himself on providing unsurpassed professional legal services in pursuit of the specific goals of his clients and their families. Both his work and his cases have been featured in the national press, including on ABC's Good Morning America.