Under the Americans with Disabilities Act of 1990, it is considered discrimination to "segregate" disabled people in nursing homes or other traditionally institutional settings. Yet in 1998 a class action lawsuit was filed on behalf of 1,800 people with developmental disabilities, where plaintiffs claimed that disabled people were being improperly cared for in 290 nursing homes around the state of Massachusetts.
These residents were placed in the nursing homes in violation of the Americans with Disabilities Act, the plaintiffs claimed, when they were capable of living elsewhere, and were not given "active treatment."
Now, U.S. District Court judge Kenneth P. Neiman has made several rulings in the case, resolving it for all parties involved.
Cooperative Attitude Helps Resolve Case
Since the lawsuit was filed, individuals on both sides have commented that what started out as adversarial conditions changed over the years, so that in the months leading up to the recent rulings, the effort became more collaborative.
"A lot of the adversaries came to the table," said Lyn Rucker, the court monitor appointed in 2007, "and their focus was on the class members, and really, the contentiousness went away."
"Our understanding of what was really possible for people deepened and grew, for all of us," said one of the lead attorneys for the plaintiffs.
Rulings Allow More Freedom for Disabled
The 1998 lawsuit challenged the unnecessary segregation of the class members in nursing facilities when many could live in more integrated community housing. An initial settlement resulted in more than 1,100 residents moving from nursing homes to group homes or other facilities. A second settlement in 2008 resulted in another 670 moving into community-based housing.
The lead plaintiff, Loretta Rolland, now 71 years old, was moved out of a nursing home in 2002 and currently lives in her own apartment within a group home and volunteers in the community.
Among the rulings made by Judge Neiman are orders that require developmentally disabled people who are living in nursing homes to be placed in the least restrictive community setting possible. The focus of care inside nursing homes will now be focused on emphasizing transition out of the home, rather than "active treatment."
With all the settlements in the case, it was considered resolved by both parties, and Judge Neiman dismissed it on May 8, 2013.
Government Makes Similar Moves
Within a week of the news on this class action lawsuit, the Department of Education proposed supporting a research program that would assess how long-term care supports and services can increase the number of disabled people living in a community. The goal is to provide more consumer education for people with disabilities and expand opportunities for them to live in communities.
Because estimates indicate that the number of seniors with disabilities will only increase in the coming years, finding a way to create community-based services that will best benefit them is becoming a new focus across the country.
Advocates note that the resolved class action lawsuit should serve as a model in similar cases, and may help improve the standard of care for disabled people as a whole in nursing homes and in other facilities.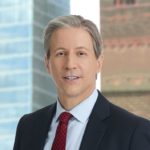 Exclusively focused on representing plaintiffs, especially in mass tort litigation, Eric Chaffin prides himself on providing unsurpassed professional legal services in pursuit of the specific goals of his clients and their families. Both his work and his cases have been featured in the national press, including on ABC's Good Morning America.