Proponents of tort reform are up in arms after Kanawha County Circuit Judge Paul Zakaib Jr. denied a new trial for a nursing home lawsuit that ended in a $91.5 million verdict for the plaintiff in September 2011.
The corporate owner of the facility, HCR Manor Care, had sought a new review of the case, claiming that the state's $500,000 medical malpractice caps on awards should have applied. Judge Zakaib Jr. disagreed, ruling the verdict was appropriate.
Facts of the Case
According to court documents, plaintiff Tom Douglas was waiting for a space to open in another nursing home when he took his mother to Heartland of Charleston nursing home in September 2009. The patient was 87 years old at the time, and suffered from Alzheimer's disease, dementia, Parkinson's disease, and other health problems.
Douglas's mother stayed at Heartland for only a few weeks, but by September 23, 2011, when she was transferred, she was unresponsive, had lost 15 pounds, and suffered from severe dehydration that left her near death. After just a few weeks at her new location at Huntington Hospice, she passed away.
Douglas claimed that Heartland failed to provide adequate staff members to care for his mother properly, and noted that she suffered head trauma from several falls, severe mouth sores, and was confined to a wheelchair while staying at Heartland. Experts who testified at the trial stated that nursing home employees had failed to provide the patient with even basic things like food and water.
West Virginia Verdict
Heartland argued that the woman's death was caused by dementia, not by their neglect, but the nursing home had a history of violations, and had temporarily lost Medicare and Medicaid funding in 2011 after they were cited for dozens of violations by state inspectors. Judge Zakaib Jr. noted that one company had kept their profit margins high by keeping the number of nurses' aids as low as possible.
"Indeed, to accomplish punishment and deterrence of such a wealthy company," the judge wrote, "a punitive damage award must be necessarily high."
The original $91.5 million verdict included $80 million in punitive damages and $11.5 million in compensatory damages. Soon after the trial, the verdict was reduced to $90.5 million when the judge ruled a small part of the damage award fell under the $500,000 medical malpractice cap.
No Retrial
In July 2011, the West Virginia Supreme Court upheld a 2003 law capping damages for pain and suffering at $250,000 ($500,000 in more serious cases) in medical malpractice lawsuits. HCR Manor Care hoped to get a new trial based on that law, asserting that the award should be significantly reduced to just $500,000 in non-economic damages.
Judge Zakaib decided the caps did not apply in this case, because Manor Care did not qualify as a health care provider under state law. Manor Care has stated that they will appeal this latest decision to the West Virginia Supreme Court. For now, individuals who are injured in a nursing home or who have loved ones that were injured in a nursing home still have the option of seeking damages over $500,000 in court.
"This verdict sends a clear 'deterrence' message to a multi-billion dollar nursing home corporation that its misconduct will not be tolerated in West Virginia," Judge Zakaib Jr. stated in his ruling.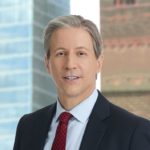 Exclusively focused on representing plaintiffs, especially in mass tort litigation, Eric Chaffin prides himself on providing unsurpassed professional legal services in pursuit of the specific goals of his clients and their families. Both his work and his cases have been featured in the national press, including on ABC's Good Morning America.