The U.S. Consumer Product Safety Commission (CPSC) recently announced that it is suing manufacturer Leachco, Inc. because some of its products present a suffocation hazard to infants and the company has so far failed to recall those products.
Leachco Podsters Dangerous for Infants
According to the complaint, Leachco makes "Podsters" infant loungers, including the following products:
Podster
Podster Plush
Bummzie
Podster Playtime
On January 20, 2022, the CPSC warned consumers to immediately stop using the products. At the time of the warning, the CPSC was aware of two infants who were placed on a Podster and suffocated when, "due to a change in position, their noses and mouths were obstructed by the Podster or another object."
The infants were 17 days old and four months old, and died in January 2018 and December 2015 in the U.S.
The Podsters measure between 71 and 75 inches in circumference and have dimensions of approximately 23.75 x 21.5 x 8 inches. They have a padded insert and removable cover, and come in a variety of prints that are either 100 percent polyester or a cotton/polyester blend. About 180,000 have been sold from 2009 to present at various retail chains.
The CPSC has previously warned parents and caregivers to always place infants on a flat surface for sleeping. "Infant loungers like Podsters are not safe for sleep," the commission states. "Babies should always be placed to sleep on their back."
The CPSC added that Leachco had refused to initiate a voluntary recall of the product. Thus, on February 9, 2022, the agency filed the administrative complaint against the company. CPSC Chair Alex Hoehn-Saric noted that filing complaints like this "is a last resort when a manufacturer fails to respond to the type of safety concerns raised in this case…"
Podster Is Dangerous Despite Warnings
The Podster does contain warnings stating that it should not be used for sleep, that adult supervision is always required, and that failure to follow the instructions could result in serious injury or death.
Despite these warnings, "it is forseeable that caregivers will use the Podster without supervision," the CPSC states in its complaint. "It is also forseeable that caregivers will use the Podster for infant sleep."
Caregivers may not read all the instructions, or may disregard them, feeling the loungers are safe. Those using the products for assistance in getting a baby to sleep may not want to disturb the infant once they do nod off. Those traveling with an infant or who accidentally fall asleep themselves may also fail to adequately supervise a baby in the Podster.
For these and other reasons, the CPSC states that the Podster is dangerous and defective, as it can cause airflow obstruction if an unsupervised infant rolls, moves, or is placed in a position where the nose and mouth are obstructed.
The product is also constructed of thick, soft padding that can easily envelop an infant's face and cause airflow obstruction. It's designed to allow infants to bend their knees and push off the raised edges with their feet, allowing them to roll or move on or off the Podster.
Podster Is Dangerous Despite Warnings
The CPSC has the authority to order a firm to take remedial action if the commission determines that a product presents a substantial product hazard. The commission wants Leachco to be ordered to notify every person, by mail and email, to whom the product was sold or delivered, of the defect, and to offer a full refund for the purchase price of the product.
The CPSC reminds parents and caregivers that the best place for a baby to sleep is on a firm, flat surface in a crib, bassinet, or play yard.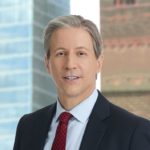 Exclusively focused on representing plaintiffs, especially in mass tort litigation, Eric Chaffin prides himself on providing unsurpassed professional legal services in pursuit of the specific goals of his clients and their families. Both his work and his cases have been featured in the national press, including on ABC's Good Morning America.