An Arkansas couple recently filed a new Abbot powdered baby formula lawsuit in the U.S. District Court for the Western District of Arkansas. They filed the lawsuit individually and as next friends of their infant child.
They claim that after feeding their baby Abbott recalled powdered infant formula, the child suffered from serious injuries. They seek actual and exemplary damages.
On August 5, 2022, the Judicial Panel on Multidistrict Litigation (JPML) consolidated all federally filed Abbott powdered baby formula lawsuits in the Northern District of Illinois.
Plaintiff Says His Son Suffered from Infection Because of Abbott Infant Formula
According to their complaint, the plaintiffs' infant child consumed Abbott powdered infant formula around September 2021. The infant then developed a severe Salmonella infection that required extended hospitalization and medical treatment. The parents blame this infection on the formula, which they say was one of those recalled because of potential contamination.
On February 17, 2022, the U.S. Food and Drug Administration (FDA), in conjunction with the Centers for Disease Control and Prevention (CDC), announced that it was investigating Abbott's Similac, Alimentum, and EleCare powdered infant formula manufactured at the company's Sturgis, Michigan facility. This announcement followed several consumer complaints of Cronobacter sakazakii and Salmonella Newport contamination.
On the same day, Abbott voluntarily recalled these formulas and conducted routine testing for potential pathogens at the facility. During testing, investigators found evidence of Cronobacter sakazaki in the plant in non-product contact areas. They found no evidence of Salmonella Newport.
Plaintiff Claims Abbott Waited Too Long to Recall Potentially Contaminated Formulas
The plaintiff claims that Abbott was aware of an ongoing risk of contamination at its Sturgis, Michigan facility in September 2021, if not before.
That month, the Minnesota Department of Health investigated a case of an infant who was sickened by Cronobacter sakazakii. State health officials knew that the infant consumed powdered infant formula produced at the Michigan plant, and shared this information with the FDA and the CDC.
The FDA, according to the plaintiff, completed an inspection of the Sturgis facility on September 24, 2021, and issued five citations for violations of federal food-safety regulations. The FDA also found several positive Cronobacter results from environmental samples taken during another inspection of the facility, and an FDA review of Abbott's internal documents indicated that the company previously destroyed infant formulas in connection with the contamination issue.
Additional illnesses were reported in November, December, and January, and all four infants consumed powdered infant formula made in Sturgis. All four were hospitalized, and two died.
The plaintiffs argue that Abbott should not have waited five months to recall these formulas. Had they received a warning earlier, they state that they would not have allowed their child to be fed the contaminated formula.
The CDC and the FDA have since closed their investigation. Abbott worked with the FDA to improve its company processes to keep formulas contamination-free. The changes took time, however, and while the Sturgis plant was shut down, the nationwide infant formula shortage got worse. The FDA has since encouraged other infant formula manufacturers to step up production while approving the use of some formulas imported from Europe.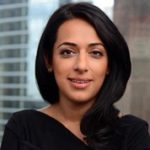 Exclusively focused on representing plaintiffs—especially in mass tort litigation—Roopal Luhana prides herself on providing unsurpassed professional legal services in pursuit of the specific goals of her clients and their families. While she handles complex cases nationwide on behalf of consumers, Ms. Luhana resides with her family in Brooklyn, New York.