As health officials continue to search for explanations behind a recent epidemic of vaping-related illnesses, a new danger has hit Morgantown, West Virginia. According to the Pittsburgh Post-Gazette, two local high school students recently overdosed on heroin-laced vape pens. The students have been hospitalized.
The U.S. Surgeon General describes the increase in teens using e-cigarettes as an "epidemic," with use rising among middle and high school students by 900 percent between 2011 and 2015.
Police Discover Heroin-Laced Vape Pens
U.S. Attorney Bill Powell sent out a press release on Monday, November 4th, warning the public about the dangers of vaping products among teens. This was after police responded to two separate incidences of an overdose on October 31, 2019. Two high-school students from Morgantown High School overdosed on heroin-laced vape pens labeled "TKO." Additional overdoses were reported from University High School in Morgantown.
Powell issued a plea for the public to "heed this warning. It is a matter of life and death."
The Morgantown Police Department later identified another high schooler as a suspect for distributing one of the devices. With a search warrant, officers found over 100 charged vape solutions, marijuana, packing materials, and vape cartridges being filled with the solution they believe caused the overdoses.
The police added that other types of vape cartridges in circulation are also contaminated with heroin and other dangerous chemicals. They encouraged people to stop using these devices, particularly those not purchased directly from a retail store, and to notify the police right away of any labeled "TKO."
The investigation is ongoing.
Vaping Illegal Drugs Becoming More Popular
As of October 31, 2019, the Centers for Disease Control and Prevention (CDC) was aware of 1,888 cases of e-cigarette-related lung injuries and 37 confirmed deaths. All patients had a history of using e-cigarette or vaping products.
Investigators have determined that tetrahydrocannabinol (THC), the mind-altering substance in marijuana, was present in most of the samples tested by the FDA and that most of the patients affected had a history of using THC-containing products.
"Vapers" have been experimenting with e-cigarettes as another way to get high for several years now. According to a CNN report,
"Vaporizer pens are becoming the new way for drug users to not only get high, but do it discreetly—at times right under the noses of the police, parents, and teachers."
It's fairly easy to mix recreational drugs into the e-liquid that goes into vape pens, which has led to home-grown experimental solutions as well as drug-based e-liquids advertised for sale on dark web marketplaces. Since there's no way to tell what's in the cartridge unless it's tested in a lab, and since most of the vapors put out little to no odor, many students can use these drugs without adult awareness.
Research out of Virginia Commonwealth University shows that many drugs can be vaporized, and since vape pens deliver the drug directly into the lungs, vaping these drugs could be even more dangerous than using them in other ways.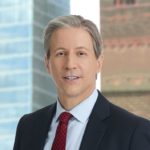 Exclusively focused on representing plaintiffs, especially in mass tort litigation, Eric Chaffin prides himself on providing unsurpassed professional legal services in pursuit of the specific goals of his clients and their families. Both his work and his cases have been featured in the national press, including on ABC's Good Morning America.