According to a recent CNN report, a former employee at infant formula manufacturer Abbott Nutrition filed a whistleblower complaint about the company's plant in Sturgis, Michigan, back in February 2021. This was a year before Abbott shut down its facility to address contamination issues. The whistleblower was terminated in August 2020.
After making changes to better address any contamination issues with its baby formula products, Abbott recently re-opened operations at the Sturgis, Michigan plant.
Whistleblower Details Problems at Abbott Facility
After receiving the whistleblower's complaint, Abbott filed a formal response in April 2021. In October of the same year, the whistleblower filed a complaint with the Food and Drug Administration (FDA). U.S. Representative Rosa DeLauro (D-CT) released the complaint to the public later that month.
The Washington Post reported that the 34-page complaint alleged a "host of unsanitary conditions" at the Abbott infant formula factory, including lax practices associated with clean-in-place procedures, failure to take corrective measures to reduce product defects, deficient testing procedures, lack of traceability of its products, and falsification of records.
On multiple occasions, for instance, the whistleblower stated that Abbott knowingly falsified records by leaving out certain information. This included understating or inaccurately describing events to limit or avoid oversight, shipping packages with fill weights lower than represented on the labels, and failing to maintain accurate maintenance records.
The whistleblower added that most of the concerns raised in the complaint had been "corroborated by others" and that Abbott was made aware of the issues, but failed to take appropriate action.
"It should be emphasized that this complaint is not being filed to retaliate against Abbott," the complaint reads. "To the contrary, over an extended period the Complainant properly and consistently raised product safety concerns."
As an employee at Abbott, the whistleblower worked in Quality Systems, a subunit of the Quality Assurance organization in Sturgis, Michigan. The Sturgis site was previously a part of Ross Laboratories, a Columbus-based company that was acquired by Abbott but then never fully integrated into Abbott's system of internal controls.
Abbott Shuts Down Facility, Contributing to Infant Formula Shortages
Back in the fall of 2021, the FDA and the Centers for Disease Control and Prevention (CDC) began investigating four illnesses that occurred in infants who had consumed infant formula produced at Abbott's Sturgis, Michigan plant. Reports indicated that four infants had fallen ill with bacterial infections after consuming the infant formula. Two of them died.
On February 17, 2022, Abbott recalled certain Similac, Alimentum, and EleCare powdered formula products because of a potential link with Cronobacter infections in infants. The FDA initiated an onsite inspection of the facility and found that several environmental samples tested positive for Cronobacter sakazakii. A review of Abbott's internal records also indicated environmental contamination with the bacteria and the company's destruction of products due to contamination.
Abbott shut down the facility to address these concerns, which worsened the infant formula shortage that was already occurring at that time. The plant reopened on June 4th but had to close again temporarily after recent severe storms and flooding. The company will conduct comprehensive testing to ensure the plant is safe before resuming production.
Unfortunately for parents, this will delay the production and distribution of new products.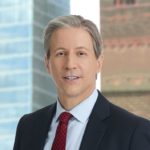 Exclusively focused on representing plaintiffs, especially in mass tort litigation, Eric Chaffin prides himself on providing unsurpassed professional legal services in pursuit of the specific goals of his clients and their families. Both his work and his cases have been featured in the national press, including on ABC's Good Morning America.