On September 12, 2017, a Tennessee man filed a new Roundup lawsuit against manufacturer Monsanto. The case is pending in the U.S. District Court for the Eastern District of Missouri. But as all federally-filed Roundup lawsuits were consolidated in California last October, this case will soon be transferred there.
The plaintiff claims that after he was exposed to Roundup and its active herbicide, glyphosate, he suffered serious injuries. He seeks in excess of $10 million in damages.
Plaintiff Claims Roundup Caused his NHL
According to his complaint, the plaintiff started using Roundup in 2000. He used it on a regular basis and says that he followed the safety and precautionary warnings. He was subsequently diagnosed with non-Hodgkin's lymphoma (NHL), a type of cancer that starts in the white blood cells (lymphocytes). He blames Roundup for his diagnosis.
Glyphosate is the active ingredient in Roundup, and it has been linked with NHL in some studies. The plaintiff alleges that Monsanto has been aware of the connection since the 1980s, but failed to take action to protect the public.
On March 4, 1985, a group of the Environmental Protection Agency's (EPA) Toxicology Branch published a memo classifying glyphosate as a category C oncogene—something that may cause cancer. Yet Monsanto advertised their product as being "safer than table salt" and "practically non-toxic." In 1996, the New York Attorney General filed a lawsuit against the company for false and misleading advertising for statements like these. Monsanto later agreed to stop publishing or broadcasting these types of advertisements.
Monsanto Papers Raise Questions About Company's Influence on Research
In October 1991, the EPA published a second peer review of glyphosate, and changed the classification to Group E—evidence of non-carcinogenicity in humans. The debate about whether or not glyphosate can cause cancer has continued since then.
Evidence has also come to light that suggests that Monsanto has at times interfered with scientific studies of the herbicide. Indeed, as part of the ongoing consolidated Roundup litigation in California state court, several Monsanto internal documents have been unsealed. In August 2017, The New York Times reported that these documents have "raised new questions about [Monsanto's] efforts to influence the news media and scientific research and revealed internal debate over the safety" of the product. Email conversations revealed in the litigation that Monsanto was seeking help from an internal employee at the EPA to kill the agency's investigation into glyphosate's safety.
Plaintiff Points to Research Connecting Glyphosate and Cancer
Meanwhile, several studies have linked glyphosate with NHL and other types of cancers, though some have shown conflicting results. In a 2003 study, researchers reviewed data from over 3,400 farmers exposed to various herbicides. They found that reported use of many of them—including glyphosate—was associated with an increased incidence of NHL. In 2008, for example, researchers studied participants exposed to glyphosate and found a significant association between the herbicide and NHL.
The plaintiff states that despite studies like these, Monsanto continued to "issue broad and sweeping statements suggesting that Roundup was, and is, safer than ordinary household items such as table salt, despite a lack of scientific support for the accuracy and validity of these statements, and, in fact, voluminous evidence to the contrary."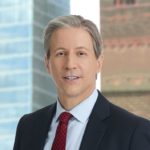 Exclusively focused on representing plaintiffs, especially in mass tort litigation, Eric Chaffin prides himself on providing unsurpassed professional legal services in pursuit of the specific goals of his clients and their families. Both his work and his cases have been featured in the national press, including on ABC's Good Morning America.